The Employment Law Symposium will begin with registration, networking, and breakfast from 7:30 to 8:00 a.m on May 18. Symposium sessions will begin at 8:00 a.m. and the event will conclude at noon. Lunch will not be served at the Symposium.
Employment Law Symposium sessions include:
Rapid Fire Legal Update
Ward and Smith Speakers: Wes Camden, Steve Long, Jerry Sayre, Hayley Wells, and Devon Williams
A whole lot of legal knowledge, condensed into 12-minute sound bites! Five Ward and Smith attorneys will present on the latest hot topics related to employment law, including the Affordable Care Act, pay equity, limitations on an employer's ability to require confidentiality and protect information, the evolving scope of title VII coverage, tax reform changes to employee benefits, and who is entitled to Dodd-Frank whistleblower protections.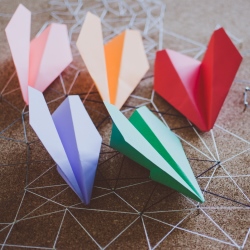 Update from the EEOC
Speaker: Thomas M. Colclough, Deputy District Director of the Charlotte District Office of the U.S. Employment Opportunity Commission
Tom Colclough, Deputy District Director, Charlotte District Office of the U.S. Employment Opportunity Commission, will lead a discussion on the EEOC's policy guidance regarding religious dress, pregnancy discrimination (as it relates to the Americans with Disability Act), and reasonable accommodation. Tom's use of real life examples will highlight cases that the EEOC sees (and has seen) and his honest, real talk on these issues will provide you with an insider's look into how the EEOC operates.
Harassment: Prevention and Company Policy Best Practices
Ward and Smith Speakers: Ken Gray and Emily Massey
Sexual harassment is all over the news and new allegations are being made daily. What steps can you take to try and ensure that your company isn't in the next headline for sexual or other types of harassment? Labor and employment attorneys, Emily Massey and Ken Gray, will lead an interactive session discussing workplace policies that address all types of harassment and the importance of not just "checking the box" when it comes to educating your employees. You'll also learn best practices to implement when a harassment claim is made.
Conversations in Diversity
Speakers: Will Oden, Ward and Smith, Paula Kohut, Kohut & Adams, and Lynn Gordon, J.D., New Hanover Regional Medical Center
Diversity in the workplace is something we all strive for, but it often comes with a learning curve, both for employees and employers.
We look forward to a conversation bringing together views from both sides of the table. Labor and employment attorney, Will Oden, will moderate a lively discussion between attorney and transgender advocate, Paula Kohut, and Lynn Gordon, in‑house counsel for New Hanover Regional Medical Center, the ninth largest healthcare system in the state, employing 6,000 employees and 560 physicians.
Will, Paula, and Lynn will provide valuable insight into diversity issues and how an inclusive workplace fosters respect for each individual employee and reflects the global community as a whole.