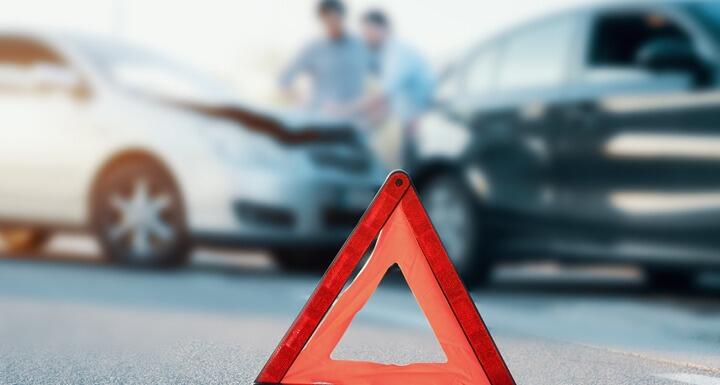 Unfortunately, the number of serious car wrecks in North Carolina continues to increase.
In 2016, for instance, 130,137 people were injured on North Carolina roadways, a 5.3% increase from 2015. Sadly, 1,441 people lost their lives, a 4.4% increase from 2015.
When representing an injured party, or the family that has lost a loved one, it is important to ensure that all sources of potential recovery are fully explored. This analysis starts with the potential insurance coverage. The process can be a complex and, unfortunately, significant sources of recovery can be missed. The best course of action, therefore, typically is to consult with an experienced personal injury attorney to assist with the investigation and analysis of all potential insurance coverage.
Liability Insurance

Insurance investigation typically starts with liability insurance. The purpose of liability coverage is to pay for claims when the owner or driver of that vehicle is "liable" for an accident—i.e. when an accident is that owner's or driver's fault. North Carolina law requires the owner of a registered motor vehicle to maintain basic levels of liability insurance coverage. The minimum requirements for individual coverage in North Carolina are $30,000 for bodily injury to one person, $60,000 for bodily injury to two or more people, and $25,000 for property damage. Many drivers have higher limits than the required minimums and may have significantly more coverage in the form of an "umbrella" liability policy. Also, liability limits for commercial vehicles can be significantly higher. For instance, federal law requires that trucking companies obtain certain levels of insurance that are typically much higher than other drivers.
More than one liability policy may apply to a wreck. Again, the at-fault driver (or his employer) may have additional liability coverage, such as an umbrella policy or a commercial liability policy. The driver may have one liability policy, while the owner of the vehicle has a separate liability policy. In North Carolina, insurance policies "follow the car." So, if someone borrowing a friend's car causes an accident and hurts another, you would first pursue the policy of the car's owner. However, if that does not provide sufficient coverage, the injured party also could then proceed against the insurance policy of the actual driver.
In addition, insurance policies of those living in the same household as the at-fault driver may be applicable. Most insurance policies apply to anyone living in the same household as the insured who is related to the insured by blood or marriage. Further, specific legal doctrines such as agency principles and the "family purpose doctrine" may create liability on the part of others, such that their own liability insurance coverage also would apply. So, if there is not sufficient coverage under one policy, it is important to examine who else lives in the same household and is related to the insured. These residency questions can become complicated, including when dealing with step-parents, multi-family households, or college students.
If the at-fault driver was traveling in the course and scope of his employment, then that employer's liability policy may apply for additional coverage. It will not always be obvious if someone was in the course and scope of their employment, such as when an at-fault driver is using a personal car for a work trip. Commercial liability policies can have much more substantial coverage, however, so it is essential that this investigation takes place in the case of serious personal injuries.
Further, it may be that multiple parties were "liable" for the wreck. There could be a second at-fault driver, faulty equipment may have contributed to the wreck, or there could be issues with the roadway itself such that a municipality or the N.C. Department of Transportation has legal responsibility. Each of these issues may also require further investigation.
Underinsured Motorist (UIM) Coverage and Uninsured Motorist (UM) Coverage

Liability insurance coverage protects an at-fault party's assets and also protects the injured party by supplying funds to be paid toward their bodily injury or property damage. Additionally, it is very important not to overlook the possibility of Underinsured Motorist Coverage ("UIM") or Uninsured Motorist Coverage ("UM").
UIM coverage applies when the insured owner or driver is injured by the driver of another motor vehicle without insurance coverage sufficient to fully compensate for all resulting injuries. UM coverage applies if the insured owner or driver is injured by a driver who was driving (illegally) without any insurance coverage at all. Thus, in these situations, the injured party is compensated under their own personal insurance policy in addition to, or in lieu of, the insufficient or the nonexistent policy of the person at fault.
For example, suppose someone has $250,000 per person of UIM coverage, and they are injured due to someone else's negligence. That person has $30,000 in coverage. If there are sufficient personal injury damages, the at-fault driver's insurance would tender the full $30,000. Then, the injured party's own insurance company would pay up to an additional $220,000 (to get to $250,000 total) as part of the UIM coverage. The same general approach applies with UM coverage.
Multiple UM or UIM policies can apply. This is referred to as "stacking" multiple coverages. If the injured party owned multiple vehicles with separate UIM policies (truly different policies, with different policy numbers), these UIM policies can be combined together to increase the available total coverage. Like with liability coverage, the policies of those living in the same household and who are related by blood or marriage also can be stacked together. For instance, a college student who still maintains a residence at home could combine her own UIM policy with that covering her mom and dad if they have separate vehicles with separate insurance policies.
Other Insurance

Other types of insurance may be available when someone is injured in a wreck. For instance, medical payments coverage ("med pay") is available under an insurance policy to help pay medical expenses for an injured person, anyone else in the vehicle, or any other covered person who needs medical care because of an accident.
Indeed, this list of potential insurance sources is not exhaustive, and there are numerous other insurance coverage issues that may arise. This underscores the necessity of performing a full investigation of potential insurance recovery sources if someone is injured in a car accident (in addition to the potential personal liability of the at-fault driver if there is not sufficient insurance coverage).
Conclusion

One of the most helpful benefits lawyers can provide after a car wreck is exploring other possible sources of insurance coverage. It is not uncommon for injured individuals to "miss" other sources of recovery. And, if they sign a broad settlement agreement or release in accepting one set of insurance proceeds, they may never be able to recover under other available insurance policies.
Thus, when someone is injured by the negligence of another, reaching out to an attorney to assist with the legal claim typically is the best approach. Involving an experienced, committed attorney will ensure the injured party's rights are protected, and they or their family receive guidance through a challenging, and often complex, situation. It also is not uncommon for lawyers who initially are assisting with these cases to coordinate with additional attorneys, who may have extensive experience with insurance investigations and the associated legal analysis. These attorneys can help guide an injured party through these insurance issues and help ensure they are not missing potential insurance coverages to help compensate for the full scope of injuries and other losses.
--
© 2022 Ward and Smith, P.A. For further information regarding the issues described above, please contact A. Charles Ellis or Jeremy M. Wilson.
This article is not intended to give, and should not be relied upon for, legal advice in any particular circumstance or fact situation. No action should be taken in reliance upon the information contained in this article without obtaining the advice of an attorney.
We are your established legal network with offices in Asheville, Greenville, New Bern, Raleigh, and Wilmington, NC.