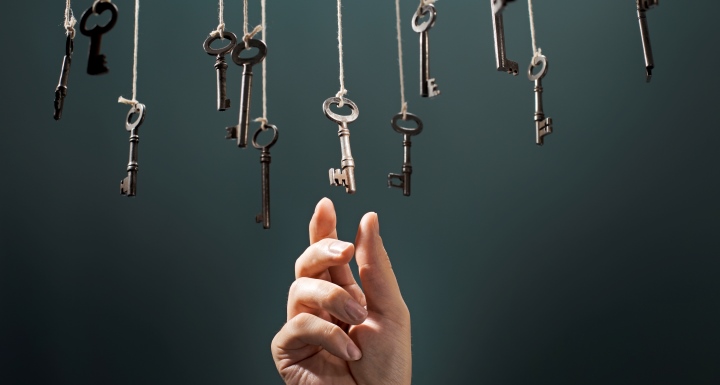 Another holiday season will have come and gone before we know it. For many, the start of 2018 will be a time of empty commitment to self-improvement because meaningful New Year's resolutions are frequently made but rarely kept. Instead of purchasing a stationary bike or pretending to enjoy salad as an entree this year, you should resolve to secure your family's future better through planning for incapacity and death. There is no time like the present to evaluate the planning that you have or have not undertaken.
Relevant Considerations in 2018
How is my current estate plan affected by recent tax legislation?
Are my family's assets structured in a way that limits our exposure to potential liability?
Is my current estate plan structured in a way that will promote efficient administration and minimize family effort and expense, or even controversy, at my death?
Will my qualified retirement account(s) pass to my beneficiaries in the most protected and tax-efficient manner?
Have I implemented planning that will allow my business to continue operating after my incapacity or death?
Do I have Powers of Attorney and a Living Will that express my wishes and allow my family to make financial and health care decisions in the event of my incapacity?
Significant Law Changes in 2018
Significant changes to the federal gift and estate tax system will be effective as of January 1, 2018. Now that the legislation is finalized, we soon will disseminate an in-depth analysis of the effect it will have on your planning. In the meantime, we are prepared to discuss with you the possible ramifications of the proposed changes.
Suggested Action
Move estate, financial, and business planning to the top of your 2018 New Year's resolutions list. The time to implement or update planning for your family's future is now.
--
© 2018 Ward and Smith, P.A. For further information regarding the issues described above, please contact Peter B. von Stein.
This article is not intended to give, and should not be relied upon for, legal advice in any particular circumstance or fact situation. No action should be taken in reliance upon the information contained in this article without obtaining the advice of an attorney.
We are your established legal network with offices in Asheville, Greenville, New Bern, Raleigh, and Wilmington, NC.