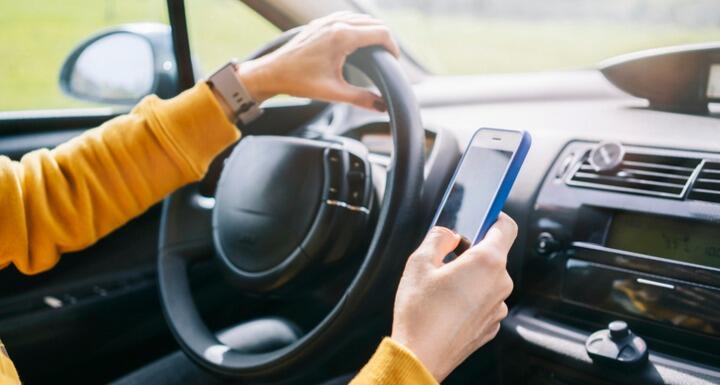 Driving while multitasking is an accident waiting to happen.
Each year, distracted driving kills thousands of people and injures hundreds of thousands more. It's a growing epidemic that led to April being designated National Distracted Driving Awareness Month.
Distracted driving is defined by the National Highway Traffic Safety Association (NHTSA) as "any activity that diverts attention from driving," such as talking on your phone, texting, eating and drinking, talking to people in your car, changing the stereo channel, or fiddling with your navigation system. While there are things we all can do to drive more responsibly, it's a completely different situation when you or someone you love is an unfortunate victim of a distracted driver.
Regardless of what type of distracted driving caused the accident, you may be entitled to fair compensation if injury occurs as a result. We've rounded up a few articles in this guide to help you understand your next course of action.
When a Car Accident Happens
As with any car or auto accident resulting in injuries, the first thing is to call 911. There are additional steps you should take after calling for help, and we explain those five critical steps in "What to Do First if You Are Involved in a Car Accident in North Carolina."
Should I or Should I Not Hire an Attorney?
In some situations, many people will handle small injury claims on their own to save on legal fees. But in other serious cases, people may benefit from a personal injury attorney's extensive experience and sound guidance. Here are two articles, "Why People Hire Personal Injury Attorneys" and "Hiring a Personal Injury or Wrongful Death Attorney," on the benefits of seeking seasoned counsel.
The Importance of Insurance
We've written extensively about the "Types of Insurance that May Apply If You Are Injured in a Car Accident in North Carolina" and the importance of "Identifying All Applicable Insurance in NC Car Accident Cases." It's also essential to note the role of automobile insurance in auto accidents. "Insurance and Liability" provides a basic overview of the legal process for those who are injured in an automobile accident due to someone else's fault.
Sadly, not all auto wrecks will involve motorists with insurance, and some are underinsured. "Underinsured Motorist Coverage for Injured Parties" explains what UIM coverage is and how it is an incredibly important source of insurance in car accident cases involving personal injuries.
Damages in Your Personal Injury Accident
If you were injured because of someone else's negligence while driving distracted, you might be able to seek compensation from the at-fault party or their insurance carrier. "Recovering Punitive Damages in North Carolina Personal Injury Cases" details the role of punitive damages, how a jury determines the proper amount of punitive damages, and other considerations you should know.
Unfortunately, sometimes auto accidents will involve children or other minors. It's important to understand the legal claim, including liability and damages. "North Carolina Personal Injury Claims Involving Minors" provides an overview of such claims and explains the specific legal issues that must be addressed.
Some of the most severe car accidents can involve a traumatic brain injury (TBI). TBI symptoms can include, but are not limited to, headaches, memory loss and other cognitive impairment, dizziness, light sensitivity, speech problems, depression or anxiety, sleep problems, weakness, and other neurologic deficits. For a better understanding of some of the legal issues involved when a TBI is caused by another party's negligence and the related potential legal liability for the injury, read "North Carolina Cases Involving Traumatic Brain Injuries."
As aforementioned, thousands of people have died because of distracted driving. A heartbreaking loss can be compounded by the legal complexity of a wrongful death claim. "While money can never replace the person lost, North Carolina law seeks to 'balance the harms' by providing financial compensation for the medical and funeral expenses, lost income, pain and suffering, and other losses resulting from the death." For more information, read "Wrongful Death Claims in North Carolina."
Conclusion
If a distracted driver injures you or someone you care for, an experienced attorney is your best bet to help in recovering damages. Ward and Smith's Personal Injury and Wrongful Death Attorney can help. Call us at (800) 998-1102.
--
© 2022 Ward and Smith, P.A. For further information regarding the issues described above, please contact Jeremy M. Wilson.
This article is not intended to give, and should not be relied upon for, legal advice in any particular circumstance or fact situation. No action should be taken in reliance upon the information contained in this article without obtaining the advice of an attorney.
We are your established legal network with offices in Asheville, Greenville, New Bern, Raleigh, and Wilmington, NC.