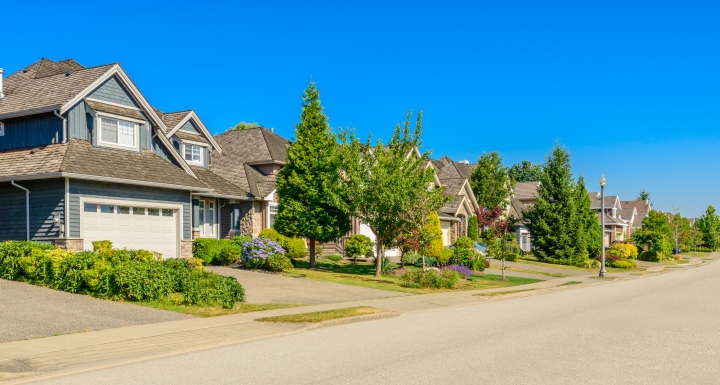 Each year, the Community Association Institute ("CAI") assembles the top community association attorneys from around the country to participate in its Community Association Law Seminar, an education and networking event that provides panel discussions and presentations on emerging trends important to the practice of community association law. This year's seminar included sessions covering a number of topics from experts in the field, including:
Hoarding in Multifamily Communities
Between two and five percent of people in the United States have a hoarding disorder, evidenced by an accumulation of items in their homes and the inability to part with those items. Additionally, nearly 63 million people in the United States are residents of communities with a homeowners association.
This means that many associations will inevitably encounter an individual with a hoarding disorder. Individuals suffering from a hoarding disorder have the potential to create public health, safety, and structural issues in multifamily communities that share walls and common areas.
The presenters discussed how attorneys and associations can utilize governing documents, state laws, and local programs and services to compassionately respond to hoarding within a community, so that the hoarder's neighbors, the association, and the association's property are properly protected.
Assistance Animals
A panel of Fair Housing Act experts, including several attorneys and two members of the Fair Housing Council of Riverside County, California, discussed the divisive topic of assistance animals in communities, particularly those communities with a "no pets" restriction.
The panel examined ways that associations can enforce their governing documents without violating the Fair Housing Act's guidance on allowing homeowners to keep "support animals" in order to alleviate the symptoms of a disability.
The panel also debated when a request for reasonable accommodation for a support animal will exceed the bounds of "reasonableness" and what to do when a support animal becomes threatening or dangerous to others within the community.
Hostile Environment Harassment
The Fair Housing Act prohibits hostile environment harassment in condominiums, housing cooperatives, and homeowners associations. Hostile environment harassment means unwelcome conduct based on race, color, religion, sex, national origin, disability, or familial status that is so severe that it interferes with housing-related activities like, sale, rental, or use and enjoyment of a home.
Panelists discussed that association board members, employees, or agents can be liable for failing to address and correct harassment, even if the association is not a party to the harassment. This places a significant obligation on associations to manage their vendors and to become actively involved in issues that were previously deemed "neighbor to neighbor" disputes.
Federal Emergency Management Agency Assistance in Private Communities
Insurance and legal speakers noted that the Federal Emergency Management Agency ("FEMA") generally views community associations, condominiums, and housing cooperatives as "private property," which means FEMA will not always reimburse local governments for clean-up work within a private community following a natural disaster.
As a result, community associations or their members must often fund 100 percent of their community's disaster recovery. CAI is currently working with federal lawmakers to advocate for equal access to federal disaster benefits, so that community associations can receive FEMA funds for cleanup of debris following a natural disaster.
First Amendment Issues Within Community Associations
In most cases community associations are not "state actors," meaning associations can impose rules that, if otherwise imposed by a "state actor" (such as a state, county, or city) would violate members' constitutional rights, such as an association member's First Amendment right to free speech.
For example, an association can limit First Amendment activities without liability for constitutional violations. Examples of permissible limits are rules against placing signs in a yard or directives about the ways in which an owner communicates with the association's board of directors.
However, two First Amendment experts noted that some state courts have begun to hold that community associations are "quasi-state actors," particularly when the association allows the public to enter the community and use its amenities (i.e. similar to the application, under certain circumstances, of the Americans with Disabilities Act to a community association's common areas).
If your community has questions about these issues or is dealing with challenges related to these topics, please reach out to your attorney.
--
© 2019 Ward and Smith, P.A. For further information regarding the issues described above, please contact Caroline O. Outten, CIPP-US.
This article is not intended to give, and should not be relied upon for, legal advice in any particular circumstance or fact situation. No action should be taken in reliance upon the information contained in this article without obtaining the advice of an attorney.
We are your established legal network with offices in Asheville, Greenville, New Bern, Raleigh, and Wilmington, NC.