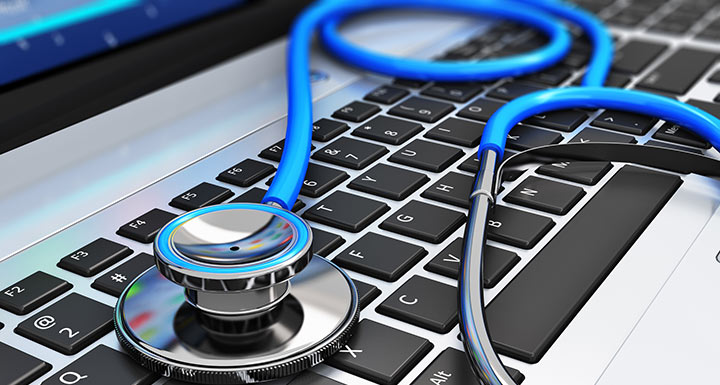 As discussed in an earlier article, the North Carolina Supreme Court recently held, in King v. Bryant, that physicians have a fiduciary relationship with their patients due to the special relationship of trust and confidence between them.  This means that physicians, and possibly other health care providers, now have a fiduciary duty to disclose the existence, nature, and significance of any arbitration agreement or provision they intend to enforce against a patient before the patient signs it.  A failure to do so may be a breach of that fiduciary duty and could potentially limit the enforceability of the arbitration agreement or provision if the patient challenges it in court.
However, the North Carolina Supreme Court also clearly noted that nothing in its opinion "should be understood to cast any doubt upon the ability of physicians and patients, assuming proper disclosure is made, to enter into appropriately drafted" agreements that include an arbitration provision.  With that caveat in mind, many physicians and other health care providers may be left wondering:  What exactly constitutes an "appropriately drafted" arbitration agreement or provision?
The Court's Observations in King v. Bryant
King v. Bryant sheds a bit of light on the specific language that will likely be required for a health care arbitration agreement to be enforceable, evidenced by the North Carolina Supreme Court's reference to, and approval of, the trial court's analysis regarding the problematic provisions of the arbitration agreement at issue in the case.  Those particular issues included:
The agreement the patient signed did not provide any language stating that "arbitration" effectively meant the patient waived the right to a jury trial in the event of any claim related to the patient's care.  In fact, it did not include the word "jury," "judge," or "trial" at all. 
The arbitration agreement did not provide any language allowing or recommending the patient consult with an attorney prior to signing it. 
The agreement repeatedly referred to the term "arbitration" but did not define that term. 
The agreement was replete with incomplete clauses and complex, lengthy, or nonsensical sentences.  For example, one sentence implied that health care services were to be provided "by the patient" rather than the physician.
The agreement's provision

requiring

at least one arbitrator to be a physician, and its provision

allowing

all three arbitration panelists to be physicians, was beneficial only to the health care provider and was detrimental to the patient.
These problems ultimately led the trial court to deny the physician's motion to compel arbitration, a decision affirmed by both the North Carolina Court of Appeals and the North Carolina Supreme Court. 
Recommendations For Agreements Containing Arbitration Provisions
To avoid this same outcome, and to help ensure that an arbitration agreement or provision is "appropriately drafted," health care providers should make certain that their agreements:
Include a plainly worded explanation that binding arbitration waives the patient's right to pursue other legal remedies, including the right to a jury trial. 
Include language recommending that the patient consult with an attorney prior to agreeing to arbitration. 
Include a definition of the term "arbitration."  The North Carolina Uniform Arbitration Act does not provide a definition of arbitration, but the American Arbitration Association defines the term as "an out-of-court resolution of a dispute between parties to a contract, decided by an impartial third party."  No matter how a drafter chooses to define the term, the arbitration provision should, at a minimum, state that arbitration is a method of dispute resolution different from a proceeding in a court of law which takes place without a judge or a jury, and is binding between the parties. 
Contain no typographical errors, incomplete sentences, longwinded clauses, or complex language.  Regardless of educational level, the patient reasonably should be able to understand the agreement.  Simple language, not legal jargon, should be used.  There should be no ambiguities or inconsistencies, and the arbitration provision should not be hidden within the agreement through the use of type that is smaller than the other parts of the agreement.  Failing to following these guidelines could render an entire provision "nonsensical" and may ultimately prohibit enforcement of the agreement or provision. 
Provide how arbitrators will be chosen and the method of arbitration, and clearly explain that process in the agreement.  In general, parties in North Carolina are free to choose a particular arbitrator or arbitrators by agreement, and under the North Carolina Uniform Arbitration Act, parties can choose an association, agency, board, commission, or other entity that is neutral and administers the proceeding.  Despite this freedom, in light of the opinion in

King v. Bryant

, health care providers should either name arbitrators who are completely neutral, such as judges or attorneys, or allow the patient and the health care provider to mutually agree upon particular arbitrators in the event a dispute arises, so that an eventual arbitration scenario will not heavily favor the health care provider over the patient.
In addition to the above points, which are based on the court's specific observations in King v. Bryant, it is recommended that a health care provider agreement containing an arbitration provision:
Be reciprocal, meaning that it should be clear that either the health care provider or the patient can demand arbitration rather than a court proceeding before a jury.
Be made applicable to both collections issues and malpractice claims.  Although the health care provider does not want to plant seeds in the patient's mind, the agreement or provision may be more likely to be upheld in a malpractice context if it specifically mentions that it applies to a claim of malpractice. 
Contain language stating that the agreement is voluntary and not a precondition to receiving health care services unless the health care provider intends to reject any patient who refuses to sign an arbitration agreement.  If the health care provider does not intend to deny services to a patient who refuses to sign an agreement with an arbitration agreement, it may be wise to give the patient a certain period of time, such as seven days after the date of the agreement, to withdraw consent to the arbitration provision and to state that any such withdrawal will not affect the rendering of medical care.
State that the agreement and the arbitration provision are binding and shall inure to the benefit of the respective personal representatives, heirs, successors, and assigns of both the health care provider and patient.
In addition to ensuring adequate content, health care providers should provide the patient with a copy of the signed agreement.   
Finally, each health care provider should confirm, in writing, with its malpractice insurance carrier that an arbitration agreement or provision will not adversely affect coverage. 
Conclusion
Because the opinion in King v. Bryant entered into previously unchartered waters, it is unclear if revisions to any arbitration agreement that merely ameliorate the problems discussed in the case will be enough to make the agreement bulletproof.  However, providing a detailed but straightforward agreement that clearly explains the nature and effects of arbitration can put a health care provider in a better position to compel arbitration if a malpractice claim ever arises.
--
© 2019 Ward and Smith, P.A. For further information regarding the issues described above, please contact Caroline O. Outten, CIPP-US.
This article is not intended to give, and should not be relied upon for, legal advice in any particular circumstance or fact situation. No action should be taken in reliance upon the information contained in this article without obtaining the advice of an attorney.
We are your established legal network with offices in Asheville, Greenville, New Bern, Raleigh, and Wilmington, NC.