Confirmed 2018 In-House Counsel Seminar speakers include:

Jenna Edleman Taft
Assistant General Counsel
Affordable Care
Bio and picture coming soon!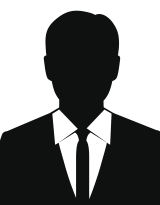 David Onuscheck
Legal and Integrity Counsel
Americas Region, ABB
Bio and picture coming soon!
Hope Murphy Tyehimba
General Counsel
NC Central University
Hope Murphy Tyehimba is General Counsel for North Carolina Central University, a constituent institution within the University of North Carolina System. In her role, Ms. Tyehimba serves as the chief legal advisor to the Board of Trustees, chancellor, vice chancellors and other senior campus administrators. Ms. Tyehimba also manages the selection and retention of outside counsel for the university and provides legal advice regarding a host of other issues including employment, public records, open meetings, athletics, constitutional issues, litigation, contracts and regulatory matters. Prior to becoming General Counsel in 2016, Ms. Tyehimba was employed as Assistant University Legal Counsel at NCCU, Assistant General Counsel at North Carolina State University, Assistant University Attorney at East Carolina University and Assistant Attorney General at the North Carolina Attorney General's Office. Ms. Tyehimba was also previously employed as a Senior Associate in private practice. Ms. Tyehimba received her Bachelor of Arts degrees in Psychology and Political Science from The University of North Carolina at Chapel Hill and her Juris Doctorate from the UNC School of Law. She is currently a member of the National Association of College and University Attorneys and the North Carolina Bar Association.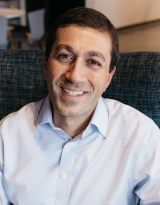 Jason Idilbi
General Counsel
Passport
Jason is General Counsel of Passport, a Charlotte-based company providing parking and transportation technology solutions to nearly 1,000 clients to streamline operations, increase revenue, and reduce costs. During Jason's tenure at Passport since March 2017, the company has completed two capital raises totaling $107 million and two acquisitions and has grown from a staff of under 70 to over 300. Originally, the only in-house attorney at Passport, Jason has grown the legal department to five full-time attorneys and is proud that his team was recognized as "Outstanding Law Department" in the Charlotte Business Journal's 2019 Corporate Counsel awards.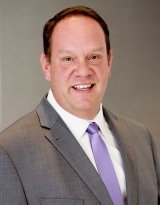 Jason Christie
Market President and Publisher
Triangle Business Journal
Jason Christie is the Market President & Publisher of the Triangle Business Journal, overseeing all operations and strategy for the media company, which include content, advertising, audience, events, production and finance. Prior to this role, Christie was previously Director of Advertising for the Charlotte Business Journal, part of the American City Business Journal group, a division of Advance Publications, owners of Conde Nast, ACBJ as well as daily & weekly newspapers across the United States.
The media industry has been Christie's passion throughout his professional career. From sports reporter, to spot news photographer, paper carrier, online news director, advertising sales & beyond. He has dedicated his work life to the prosperity of the media industry. In 1995, Christie launched the country's first daily online newspaper, derived from a print weekly. In 2004, he launched his first dot com company, dedicated to the promotion of online legal notice publishing. In 2000, he successfully ran & won a bid on his hometown's city council in Swartz Creek, Michigan, a position he held for 2 terms including a stint as Mayor Pro-Tem. Christie is married to Becky. They have three children Owen (6) and three-year old twin daughters, Layla & Liberty. They reside in Morrisville, NC.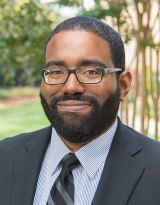 Danya Perry
Director, Equitable Economic Development Director, Diversity, Equity, & Inclusion
Wake County Economic Development
Danya Perry serves as the Director, Equitable Economic Development with Wake County Economic Development (WCED) and Director, Diversity, Equity, and Inclusion with the Raleigh Chamber of Commerce. In this role, Perry supports efforts to ensure economic development in Wake County's most vulnerable communities. This includes increasing economic mobility, workforce development, strengthening municipal economic ecosystems, and supporting small businesses. Prior to WCED, Perry worked for Communities In Schools (CIS) of North Carolina as the Vice President of Support Services and has served as an education and community advocate for the past twenty years. In this capacity, Perry has assisted many organizations in their mission to ensure academic proficiency, provide a conducive learning environment, and mobilize the community around youth. Perry has co-authored several books - "Preventing Violence & Crime in America's Schools: From Put Downs to Lock Downs," which speaks to the need for early prevention and "The Secrets for Motivating, Educating, and Lifting the Spirits of African-American Males." Perry has also served as a national consultant for the Office of Juvenile Justice and Delinquency Prevention Gang and Violence Reduction Project. This project seeks to provide states with the tools necessary to intervene and eradicate gang activity.
Ward and Smith Speakers

Intellectual Property and Privacy Attorney
Angela is a North Carolina State Bar Board Specialist in Trademark Law and a Certified Information Privacy Professional- United States (CIPP/US) that serves as the firm's Director of Legal Process Management. She oversees several initiatives to optimize and increase the efficiency of the firm's legal services. In addition to adopting and executing practices, such as Legal Lean Sigma, Angela is responsible for moving the firm through the implementation of process improvement, design methodologies, and innovative technology.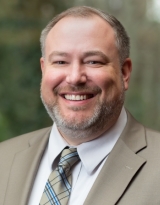 Director of Information Technology
Charles is responsible for leading the firm's evaluation and implementation of all technology platforms. He leverages his extensive knowledge and all available technology to ensure the firm provides innovative and secure solutions to clients. He has more than 15 years of experience in information technology and application development in the legal industry. He has a Yellow Belt certification in Legal Lean Sigma® and Project Management from the Legal Lean Sigma Institute.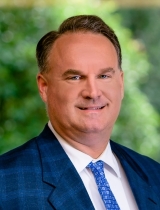 Ken leads the Labor and Employment practice. His practice experience encompasses various areas of employment-related litigation. He advises clients and litigates cases involving all forms of employment discrimination, wrongful discharge, and breach of employment contracts from small start-up companies to Fortune 500 corporations. Ken is a frequent lecturer on employment discrimination, workplace retaliation, workers' compensation, and wage and hour law issues. He has been rated by his peers as being "preeminent" in his fields of law and serves in leadership roles with various legal and civic organizations. Ken is a former president of the Craven County Bar Association, a former two-term president of the Board of Directors for the United Way of Coastal Carolina, and Chairman of the Deacons of First Baptist Church of New Bern.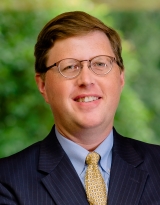 Jamie works regularly with individuals, corporations, and governmental entities on a variety of complex legal matters. His experience in substantive areas of the law includes government contracts (with an emphasis on local, state, and federal construction contracts and the procurement of goods and services), government relations and lobbying (including campaign finance and ethics issues), and economic development law (especially public-private partnerships and incentives). Jamie has extensive experience with board governance issues, open meeting and public records laws, and military economic development initiatives.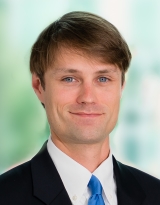 Agribusiness and Hemp Law Attorney
Allen co-leads the firm's Hemp practice and is passionate about the hemp and cannabidiol ("CBD") industries and the people who participate in them. He works with clients from all sectors of the hemp and CBD markets, both in North Carolina and beyond, and he helps guide the Firm's practice in those efforts. Allen regularly partners with hemp farmers, processors, extractors, product manufacturers, wholesalers, distributors, and retailers to address their unique legal needs. He also assists indirect industry participants, including brokers, consultants, marketing agencies, lenders and financial institutions, and other suppliers and vendors.
Hayley's practice primarily focuses on labor and employment law and civil litigation. She regularly advises individual and corporate clients in matters of covenants not to compete, employment discrimination, discipline and termination, harassment, wrongful discharge, wage and hour matters, personnel policies and procedures, and preparation of employee handbooks and employment agreements. Additionally, she represents both corporate and individual clients in all aspects related to litigation including hearings, depositions, discovery, mediation, arbitration, and trial. Her experience ranges from commercial litigation to personal injury matters. Hayley also advises brewery and craft alcoholic beverage clients in various aspects of the law, including permitting, negotiation and preparation of distribution agreements, enforcement actions, interpretative guidance, music licensing, and personnel matters.
Devon leads the Labor and Employment practice. Her practice focuses on a wide range of labor and employment issues, including wage and hour matters, federal contractor compliance, employment discrimination and harassment, employee discipline and termination, personnel policies, and background checks. In matters relating to employee benefits, she concentrates on issues confronting welfare benefit plans (such as medical, dental, and other plans) and their sponsors, including the provisions and impact of the Affordable Care Act.