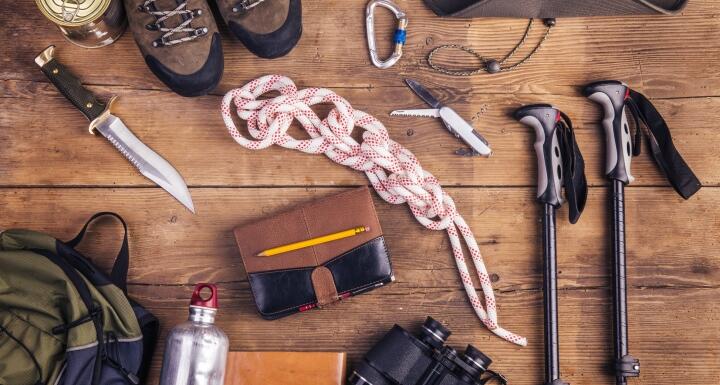 Ward and Smith recently launched an Outdoor Sports and Recreation (OSAR) industry group to help our clients navigate through challenging, and sometimes chaotic, legal issues inherent in the outdoor sports and recreation industry.
With North Carolina being home to many waterways, mountains, beaches, and national and state parks, OSAR practice leader Hayley Wells says there's a need for an outdoor sports and recreation industry focus.
"The outdoor recreation opportunities in North Carolina are as rich and varied as our state's landscape," said Wells. "Companies are coming here to capitalize on it at a growing rate. As both the tourism sector and a focus on a healthy, outdoor lifestyle grows, so will the need for comprehensive legal services. This latest move puts our firm in a better position to help our clients keep up with their adventurous industry, while minimizing risk, protecting employees, and growing their business."
We've assisted a diverse range of new and well-established companies with liability issues. This includes drafting bespoke liability waivers and employee handbooks, contract review, and ADA compliance. But our experience goes far beyond managing risk.
"We have a passion for the outdoor sports and recreation industry because our attorneys love the outdoors and use their products and services," Wells stated. "Because of this, we have a dedicated team of experienced lawyers ready to answer questions and solve problems in a variety of legal areas including intellectual property, taxation, zoning and land use planning, personal injury, environmental, labor and employment, and litigation. We have experience solving the kinds of problems that outdoor recreation companies experience daily."
For example, Ward and Smith has advised an outdoor equipment manufacturer on business and tax matters; counseled a bicycle company on entity formation; and guided a race organization through permitting, insurance, and land use issues. Our team has also helped summer camps, adventure races and triathlon, and a regional sports commission. Our intellectual property team protects the copyrights, patents, and trademarks that outdoor brands rely upon to protect their brand.
The team agrees they enjoy working with festivals to permit, protect, and grow those events. "We participate in most of what we work with as an outdoor industry and recreation practice," Wells said. "It's even more fun when we get to take our families to festivals or races and say 'we helped this happen.' It's very rewarding."