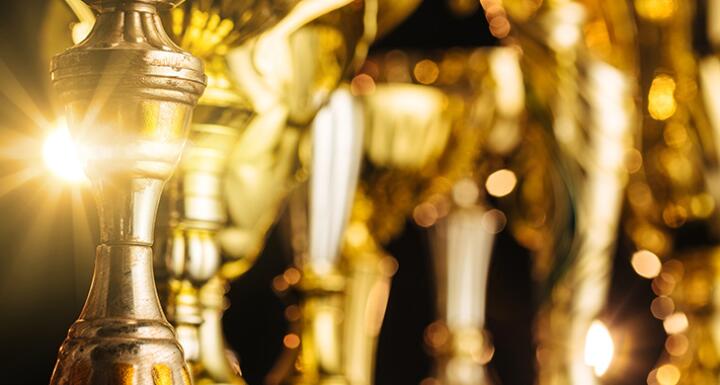 Benchmark Litigation has selected nine Ward and Smith attorneys for its 2018 "40 & Under Hot List."
The annual ranking, now in its third year, features up-and-coming attorneys, 40 or younger, who've been recognized by their peers and clients for their legal achievements and accomplishments. The guide is based on extensive research carried out over six months.
The attorneys on the list represent a wide range of services Ward and Smith offers. It goes as follows: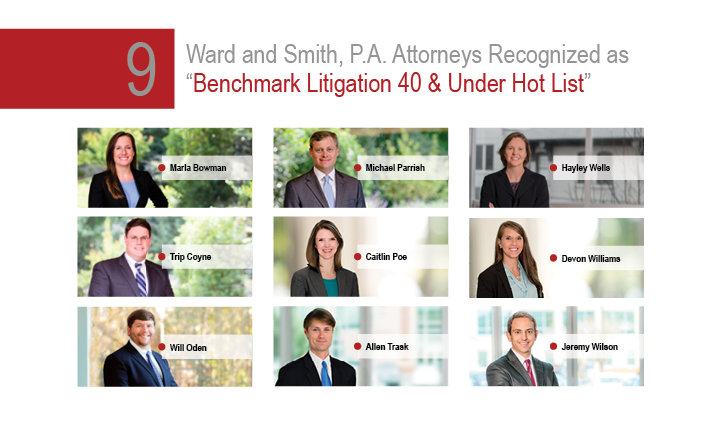 Marla Bowman – Antitrust and Intellectual Property
Trip Coyne - Antitrust, Appellate, Intellectual Property, and Product Liability
Will Oden – Labor and Employment
Michael Parrish – General Commercial
Caitlin Poe – White Collar Crime
Allen Trask – Real Estate
Hayley Wells – Labor and Employment
Devon Williams – General Commercial and Labor and Employment
Jeremy Wilson – Personal Injury
This is the second consecutive year that Will Oden, Michael Parrish, and Hayley Wells were recognized by Benchmark Litigation, an annual publication that focuses exclusively on litigation and disputes in the United States.
The full 40 & Under Hot List can be viewed here.