"We wrote the book. We helped write the regulation in North Carolina. We were there for the birth of crowdfunding, and we know the issuers, investors, platforms, and portals. We think we are the right team to help you plug in." -Jim Verdonik
Ward and Smith crowdfunding team works with all players in the crowdfunding ecosystem to help them maximize the benefits and minimize the risks associated with building a crowdfunding presence. We can advise:
A company or entrepreneur seeking capital on choosing securities exemption pathways; combining multiple offerings; deal terms; disclosures; platform selection; marketing services selection; and investor verification
Platforms and funding portals with registration requirements; compensation restrictions; compliance issues; Terms of Service; and branding
Investors on using crowdfunding to avoid dilution; how to become lead investors; and crowdfunding exit strategies
What is Crowdfunding?
In its broadest sense, crowdfunding is a way to use technology to raise funds for a business, a project, or a cause. Instead of dealing with a financial institution or specific investors or donors, the company, nonprofit organization, or individual raises money from the "crowd." Some crowdfunding campaigns sell securities. Other crowdfunding campaigns solicit donations and pre-orders. If you are familiar with GoFundMe, KickStarter, Indigogo, or Lending Club, these are all examples of platforms that utilize crowdfunding.
Why work with Ward and Smith?
We offer four key benefits:
Experience: Our team offers more than 20 years securities experience, and five years crowdfunding experience. We helped draft the laws and regulations that made crowdfunding possible in North Carolina.
Ecosystem: We are "system integrators" combining business, technology and legal advice for turnkey capital raising solutions.
Options: Our team can integrate crowdfunding with traditional financing solutions.
Deal Size Agnostic: We know crowdfunding can benefit for a company looking to raise as little as $50,000 to as much as $50 million in capital.
If you are considering crowdfunding, you'll want to know the answers to these questions:
-What are the best platforms for different types of offerings?
-Should I use a platform or sell through other means?
-What marketing firm should I use to sell my offering?
-How do I get the biggest bang for my marketing bucks?
-How do I combine crowdfunding with other types of capital raising efforts?
-How much will offerings cost?
-How do I become a Lead Investor in crowdfunding offerings and how are Lead Investors compensated?
-How can I use crowdfunding to avoid dilution?
-How can investors use crowdfunding to exit investments?
-Can I use crowdfunding to sell my business?
We can help.
We can also connect you to additional service providers that can support your offering. We work with: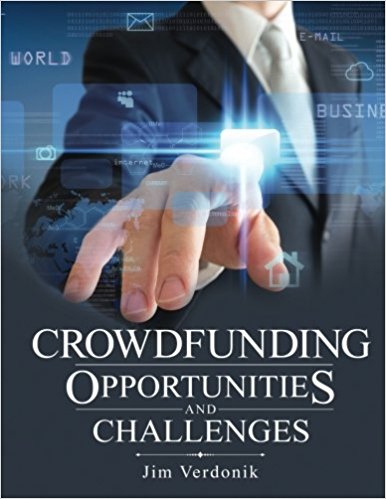 Depositories and escrow agents on compliance and forms
Marketing companies with advice on compliance with and, if appropriate, avoidance of broker-dealer and investment adviser registration requirements; avoiding fraud; fees; and other compliance issues
"White Label" licensors on compliance requirements and license agreements
Economic Development agencies and business associations on educational programs; recruiting lead investors; recruiting platforms; and developing your own regional or industry-specific platforms
Our crowdfunding team consists of two passionate attorneys. Benji Taylor Jones (btjones@wardandsmith.com) and Jim Verdonik (jvf@wardandsmith.com) stand ready to help you meet your goals.