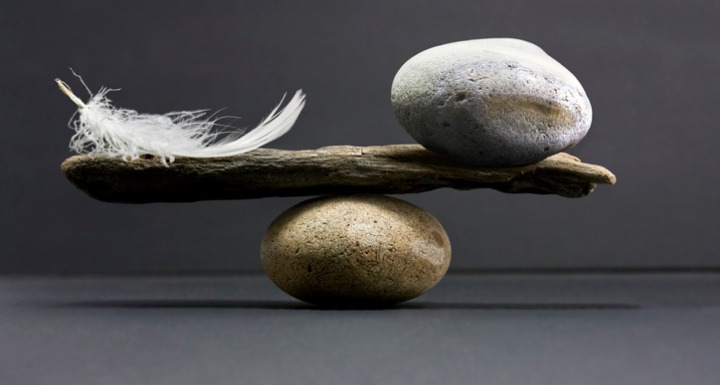 At Ward and Smith's 2018 In-House Counsel Seminar, two of the firm's white collar defense attorneys walked the attendees through a role-playing exercise designed to help them understand key nuances and risks that corporate attorneys face when conducting internal investigations.
Wes Camden and Caitlin Poe led the kick-off session at the seminar. Attorneys in the room divided into small groups and played different roles in a mock internal investigation.
The scenario featured the general counsel of a mental health provider figuring out how to respond to a Department of Justice civil investigative demand for billing information. Attorneys took turns playing different roles — the company's CEO, a government investigator, a substance abuse counselor and a billing manager.
There were some plot twists, too: the substance abuse therapist was also a drug user, and the billing manager raised concerns about the company's compliance with tax laws.
As each attorney took a turn playing one of the roles, the others at the table acted as the company's general counsel, asking questions and considering ethical and legal issues.
The first task for each team was to understand what a civil investigative demand — a government demand for information — is and how it's different from other information requests, such as subpoenas.
"What are you seeing on this that's giving you some pause?" Poe asked the attorneys as they texted responses anonymously that were projected on screens in the room. "This is a really broad request ... Do we need to get outside help? Is this something we can handle inside or is this something that we need to get an expert to help us navigate?"
When attendees questioned the person playing CEO in the scenario — their boss — they discovered that she wanted to go public and proclaim the company's innocence — a risky move.
"You don't know what the CEO could be disclosing that could whipsaw back on you," Camden noted. "You have to impress upon the CEO the gravity of the situation and then you have to obviously try to get resources ... You've got to be a teacher in this role."
Next, the teams questioned 'Agent Anderson' and discovered he was interested in possible overbilling. They also pushed back on the scope of information requested as well as the deadline. His answer? The government isn't going to back off on the scope, but if the company allows investigators to talk to a specific counselor, he could be more flexible about the deadline.
"If the agent can identify specific people inside your organization that they believe have engaged in problematic behavior, then that's concerning," Camden said. "You're playing a game called 'The government knows everything, I don't.'"
That, in turn, led to the next interview in the exercise: substance abuse counselor 'Jade Whitehouse.' During that interview came a big plot twist: Whitehouse didn't have much to say about overbilling, but with a little prompting she disclosed something else. The counselor smoked marijuana on her own time.
What should the in-house counsel do if suddenly confronted by information that indicates an employee has probably violated company policy and criminal law, but which doesn't seem related to the government's investigation?
"It's basic legal ethics," Camden said. "Does the person that you're talking to think you're their lawyer? [If so], every single duty and obligation you have as a lawyer now flows to that person."
That can complicate the situation, and perhaps create conflicts with a corporate counsel's obligations to the company. Instead, Camden said, one of the most important things an in-house lawyer can say every time they're conducting an investigation is "I'm not your lawyer" — an Upjohn warning.
Finally, the groups talked to the last person, a billing manager who turns the counselor's notes and time records into invoices. He says that the practice the government may be concerned about — billing for a 60-minute session even though the counselor only provides 45 minutes of therapy — is perfectly legal.
But this billing manager also raises a separate question: possible tax compliance issues.
Camden and Poe's exercise raised a number of tricky ethical, legal and strategic issues that any in-house lawyer might be faced when confronting a demand for information from government investigators.
If facing an investigation, every general counsel will need to decide if they need external advice, how much they need it, and how to get the extra resources required. But a first step is to be aware that once you begin an internal investigation, there are a number of ethical and legal quandaries you may have to navigate.
_________________
This is one of a series of articles summarizing key takeaways from Ward and Smith's In-House Counsel Seminar. See additional articles:
--
© 2019 Ward and Smith, P.A.
This article is not intended to give, and should not be relied upon for, legal advice in any particular circumstance or fact situation. No action should be taken in reliance upon the information contained in this article without obtaining the advice of an attorney.
We are your established legal network with offices in Asheville, Greenville, New Bern, Raleigh, and Wilmington, NC.