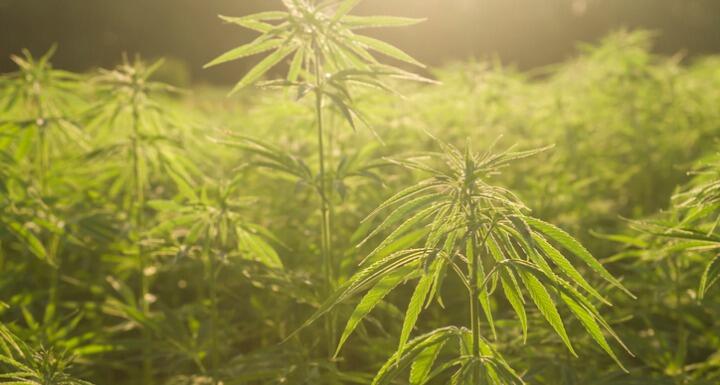 The hemp and cannabidiol ("CBD") industries today face substantial uncertainty, and they lack clear Federal rules, regulations, and guidance within which governments and businesses can safely operate.
That dearth of guidance has, to some degree, left individual states to wrestle with how best to regulate and control the production and sale of hemp and hemp-derived products within their own borders. At the epicenter of this struggle to address and regulate hemp in North Carolina is "smokable hemp."
Where Do Things Stand in North Carolina?

When we last commented on the state of legislative efforts in North Carolina, the House of Representatives – along with local and state law enforcement agencies and county district attorneys – were fighting hard to kill the smokable hemp market in our state. The proposal set forth in the current version of the NC Farm Act of 2019 ("SB 315") seeks to immediately ban and reclassify smokable hemp as marijuana (the Senate version of the bill included a ban as well but on a much more delayed timeline), and to subject its cultivation, sale, possession, and consumption to the same criminal and civil penalties as those for marijuana. The arguments and justifications for this ban have shifted over time, but generally include: that failing to ban smokable hemp will create "de facto" marijuana legalization in our state; that hemp and marijuana are indistinguishable in appearance and smell; that law enforcement will lose probable cause for drug-related searches and seizures; and that they will have to purchase expensive equipment to perform THC analysis in crime labs; that they will have to retire or retrain drug-sniffing canines (yes – this is apparently more important to House Republicans than the livelihood of our farmers and citizens' civil liberties); that officers will have to be retrained and assigned to other jobs within their departments; and a general unwillingness to police and enforce marijuana laws differently in the future.
Since then, additional changes have been made to SB 315 – none of which are industry-friendly – and the bill was passed and approved by the House by a vote of 63 to 48. Among other things, the revised House version of SB 315:
More broadly defines the technical definition of "smokable hemp" to mean all "harvested raw or dried hemp plant material, including hemp buds or hemp flowers, hemp cigars, and hemp cigarettes." This overly broad, sweeping definition appears to cover and include the entire hemp plant once it is harvested.
Classifies smokable hemp as marijuana and criminalizes the manufacture, distribution, dispensing, delivery, sale, purchasing, or possession of smokable hemp in our state. Violations are punishable by civil and criminal penalties, including possible prosecution for a Class I felony.
Fortunately, SB 315 is not law. The North Carolina Department of Agriculture and the North Carolina Senate – especially Senator Brent Jackson – have continued to showcase their support for the hemp and CBD industries. Following its passage in the House, SB 315 was immediately referred to the Committee on Rules and Operations of the Senate, and there have been no indications so far that the bill will be considered for a concurrence vote this session – let alone be finalized, passed, and sent to Governor Cooper for signature or veto.
The Struggle is Real

North Carolina is not alone in its struggle. Other states are also considering – and some have passed – legislative bans that, in effect, criminalize the production, sale, transportation, and possession of smokable hemp. Indiana is one such state. In response to the Agriculture Improvement Act of 2018 (the "2018 Farm Bill"), Indiana enacted and signed into law Senate Enrolled Act No. 516 ("SEA 516") on May 2, 2019.
SEA 516 adopted the 2018 Farm Bill's definition of hemp. However, SEA 516 also criminalizes the manufacture, finance, delivery, and possession of smokable hemp, which it defines as "a product containing not more than three-tenths percent (0.3%) delta-9 tetrahydrocannabinol (THC), including precursors and derivatives of THC, in a form that allows THC to be introduced into the human body by inhalation of smoke." The definition of smokable hemp in SEA 516 specifically includes "hemp bud" and "hemp flower."
On June 28, 2019, a group of hemp industry plaintiffs filed suit (the "Indiana Lawsuit") in the United States District Court for the Southern District of Indiana (the "Federal Court"), challenging the constitutionality of SEA 516's smokable hemp provisions on the basis that they are preempted by federal law. Shortly thereafter, the plaintiffs moved for a preliminary injunction that would temporarily halt Indiana's enforcement of the smokable hemp ban pending the outcome of the case. The State opposed that request, and the parties briefed their positions and presented their arguments to the Federal Court for consideration.
On September 13, 2019, the Federal Court granted the plaintiffs' request for a preliminary injunction (the "Preliminary Order")[1]. In doing so, at least for the time being, the Federal Court has prohibited the State of Indiana from enforcing the portions of SEA 516 that criminalize the manufacture, financing, delivery, or possession of smokable hemp. It is important to remember that the Preliminary Order is not a permanent or "final" injunction and the Indiana Lawsuit is still ongoing. But, the Preliminary Order is strongly worded and seems to forecast an ultimate outcome that favors the hemp and CBD industries.
How Does the Indiana Lawsuit Affect Us?

Just like Indiana's SEA 516, North Carolina's SB 315 adopts a definition of "smokable hemp" that differs from the definition of "hemp" set forth in the 2018 Farm Bill. SB 315 classifies smokable hemp as "marijuana," and in doing so, attempts to criminalize the manufacture, distribution, dispensing, delivery, purchase, or possession of smokable hemp in North Carolina. These actions appear to be expressly preempted by Federal law. They also preclude the transportation of hemp or hemp products in or through North Carolina in direct contravention of the 2018 Farm Bill's express prohibition on restricting the transportation of hemp and its derivatives in interstate commerce.
SB 315's restrictions on smokable hemp also appear to violate conflict preemption principles. In the Preliminary Order, the Federal Court states that "the plain language of the 2018 Farm Bill, as well as statements from its legislative sponsors, reflect Congress's intent to de-stigmatize and legalize all low-THC hemp, including its derivatives and extracts, and to treat hemp as a regulated agricultural commodity in the United States." Provisions of law that seek to criminalize the manufacture, distribution, dispensing, delivery, purchasing, or possession of smokable hemp (including hemp bud and hemp flower) – "hemp derivatives of the kind specifically legalized under the 2018 Farm Bill – frustrates these congressional purposes and objectives."
Further, the Preliminary Order indicates that the anti-preemption provision of the 2018 Farm Bill only applies to hemp production, which means that states can enforce laws "prohibiting the growing of hemp" within their borders. As noted by the Federal Court in its Preliminary Order, states (like, North Carolina) are free to place limits on the acreage that can be used to grow hemp within their borders or to dictate the type of seeds that can be used or planted by growers. But, states may not pass laws that interfere with the right to transport in interstate commerce hemp – including hemp derivatives like "hemp buds" and "hemp flower" – that has been lawfully produced. SB 315's smokable hemp provisions, as they stand today, do just that.
The Preliminary Order also discredits many of the arguments raised to date by opponents of smokable hemp in North Carolina, including:
That there is no evidence that Congress ever contemplated, let alone had the intention of, legalizing smokable hemp with passage of the 2018 Farm Bill.
The Federal Court dismissed this argument by stating that "[t]he 2018 Farm Bill's expansion of the federal definition of hemp and removal of all low-THC hemp from the federal list of controlled substances evinces a clear congressional objective to legalize all forms of low-THC hemp, including" smokable hemp. This analysis can be easily applied to arguments raised by House Republicans and law enforcement groups that, during the 2015 legislative session, our General Assembly never contemplated the legalization of smokable hemp when it passed the industrial hemp research pilot program authorizing legislation.
That legalization of smokable hemp (or a failure to re-criminalize smokable hemp) will create significant obstacles for law enforcement agencies to enforce and prosecute North Carolina's laws against marijuana.
In response to nearly identical arguments and public policy considerations raised in the Indiana Lawsuit, the Federal Court recognized that "the fact that local law enforcement may need to adjust tactics and training in response to changes in federal law is not a sufficient basis for enacting unconstitutional legislation."
So What Comes Next?

Industry advocates and opponents alike will continue to monitor the Indiana Lawsuit. With limited case law to rely upon, the Federal Court's final decision, though non-binding, will likely have a ripple effect in North Carolina and other jurisdictions across the country. For now, our hope is that the North Carolina Senate will continue to refuse a concurrence vote on the House version of SB 315 – and, that the Preliminary Order will chill additional efforts (like those occurring in North Carolina) to classify "smokable hemp" as marijuana or to otherwise ban, restrict, or criminalize possession of the plant.
Ward and Smith's Hemp Law attorneys are actively helping individuals and businesses navigate the complex and rapidly changing state and federal regulations governing the hemp industry. If you are serious about growing your hemp-related business, we are serious about helping you.
_________________________________________________
[1] C. Y. Wholesale, Inc. et al., v. Eric Holcomb, Governor, in his official capacity, et al., S.D. Ind., No. 1:19-cv-02659-SEB-TAB (Doc. 31) (September 13, 2019).
--
© 2023 Ward and Smith, P.A. For further information regarding the issues described above, please contact Tyler J. Russell or Allen N. Trask, III.
This article is not intended to give, and should not be relied upon for, legal advice in any particular circumstance or fact situation. No action should be taken in reliance upon the information contained in this article without obtaining the advice of an attorney.
We are your established legal network with offices in Asheville, Greenville, New Bern, Raleigh, and Wilmington, NC.