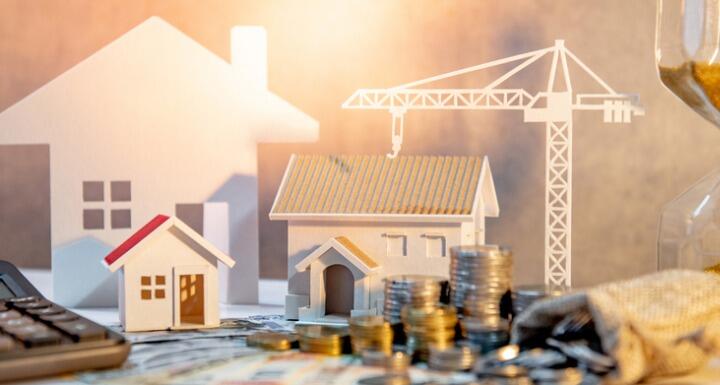 In the midst of the current Coronavirus crisis, the priorities for most construction companies are (1) the health and well-being of its employees, and (2) addressing delays on projects caused by the inability to obtain labor or materials.
These issues are addressed in excellent articles written by my law partners Grant Osborne and Evan Musselwhite, respectively.
Once the crisis subsides, and it will, the priority for construction companies will be dealing with the spillover financial impacts of the crisis. Our economy, and particularly the construction industry, depends on people venturing out, people interacting, moving things around, and engaging in millions of transactions each day that require us to interact. In order to slow or stop the spread of the virus, we have, either by choice, by government dictate, or some combination of the two, gone into a form of soft-quarantine, severely restricted travel, and strongly discouraged personal interactions and gatherings. Thus, the "cure" for the Coronavirus ceases or severely diminishes the activities that drive our economy. A recession is already considered a given. The remaining question is how severe it will be.
Fortunately, the specific issues that arise from slamming the brakes on our economy are not unprecedented. In 2008, the financial crisis and Great Recession created many of the same issues that are likely to occur once the Coronavirus crisis subsides.
What to Expect

Many parties on the paying side of a construction contract (e.g., owners responsible for paying general contractors and general contractors responsible for paying subcontractors) will attempt to manage claims in a way to benefit themselves financially. Put simply and frankly, certain parties will opportunistically (and, in some cases, unfairly or wrongly) seek to gain financial advantage at the expense of the other party to the contract. Parties responsible for paying may slow pay, or may seek to create or pursue claims so as to justify never paying.
A specific example of this will be projects that are delayed, but that will not have the substantial completion date pushed beyond the contractually-required deadline, either because of float in the schedule or because the work was ahead of schedule prior to being delayed. In this situation, expect the owner or the upper-tier contractor to withhold delay damages or slow pay subsequent pay applications, notwithstanding that final completion has not actually been pushed out beyond the contract deadline.
There will be multiple claims against limited pots of money. Some projects will fail and be taken over by a lender, at which point the contractor and subcontractors will engage in a fight over who recovers what if anything.
Lien claims will be asserted more frequently (which will, somewhat ironically, provide upper-tier parties with additional justifications to withhold payment). Lien claims will be litigated more frequently, more intensively, and for longer periods. Within litigation over liens, there will be many more fights over lien priorities and the defenses to liens. Again, these fights will be litigated more frequently, more intensively, and for longer periods. Extraordinary or exotic remedies such as equitable lien claims will be asserted, pursued, and litigated over.
What to Do?

Any party on the receiving end of payment should be looking at its receivables. The assumption, during a good economy, that a receivable is as good as cash goes out the window in a bad economy. This review should be performed on a weekly basis and should focus particularly on amounts owed on specific projects, the amounts left to be earned on specific projects as more work is performed, and the aging of the receivables—receivables are NOT like wine, they do not get better with age. Actions should be immediately taken to pursue large receivables or well-aged receivables, and particularly to pursue receivables that are both large and well-aged.
Lien and bond claims must be asserted early and often and without regard to whether assertion of those legal rights may cause a negative reaction on the part of the other contracting parties. Those with lien or bond rights, or defenses thereto, should familiarize themselves with the process for preserving, pursuing, or defending against lien and bond claims. My law partner Luke Tompkins has recently authored an excellent article regarding the deadlines for asserting certain lien and bond claims and defenses. Parties should familiarize themselves with those deadlines and make every effort to avoid their rights or defenses being lost through the passage of time. As a construction attorney, one of the worst calls I can receive is from someone who had a lien claim a week ago but lost it because they waited too long to call me.
Parties should make sure not only that they preserve and assert their lien rights, but also that they preserve and assert their lien defenses. This includes use and adherence to the notice of contract mechanism and the lien agent process. Put simply, parties should endeavor to get ahead of the curve on pursuing claims and preserving defenses to claims. Managing the flow of money to you while avoiding having to pay twice for the same work is key to surviving financially.
Parties should carefully and thoroughly review their contracts (both contracts they are entering into and contracts already in place on large projects), particularly to make sure: 1) that they are in compliance with all contract requirements; 2) that notice provisions are strictly followed; and 3) that they are familiar with the dispute resolution provisions. As indicated above, either because the pot of money is smaller or because certain parties will act opportunistically, more claims will be disputed and litigated. Thus, it is imperative that a defense or claim not be given to the other party by failure to strictly adhere to contract requirements. Similarly, more disputes will go to litigation, and, therefore, a thorough understanding of the applicable dispute resolution process is necessary to avoid having claims or defenses impaired by failure to follow the correct procedural steps at the outset. As discussed more fully in Mr. Musselwhite's article, in times of crisis, there are legal mechanisms (generally termed "force majeure") that can excuse a party's delayed or otherwise deficient performance. However, the exact remedy and its extent to which a party is entitled will depend heavily upon the parties' written contract.
Parties should also familiarize themselves with government programs available to assist financially. The Small Business Administration ("SBA") has an emergency loan funding mechanism that was in place prior to the Coronavirus outbreak. There are pending proposals for payroll tax relief and enhanced emergency loans through the SBA. As of the writing of this article, bills to this effect have been passed in the House, but have not yet passed in the Senate.
Know your customer. This is important for two reasons. First, if you are performing work for an owner, general contractor, or upper-tier contractor, then you are effectively advancing credit to them. Working for someone that you don't know well under these circumstances is no different than loaning hundreds of thousands of dollars to a stranger on the street. The loan may be papered-up properly, but you are unlikely ever to see it paid back in full, if at all. Second, the construction industry is based upon contracting chains. Frequently, the party you are legally contracting with is different from the party that you are ultimately working for (and that ultimately has the money). Knowing who you are working for legally and who you are working for ultimately (and who is in between) is key to successfully asserting payment claims and lien and bond rights. If this knowledge is lacking or incomplete, then you might as well find the first stranger on the street to give your hundred thousand dollars to.
Always recognize, cash is king. It's not glamourous or exciting, and won't earn any sort of return at current interest rates. However, cash gives you the flexibility to weather the storm, the ability to avoid capitulating to gain a quick payment, and the ability to take advantage of opportunities that might arise.
Just because you've previously heard all of the above doesn't mean it's not important to revisit your adherence to best practices, especially now. Challenging economic times are in store for the construction industry, which makes it all the more imperative that you act to preserve and pursue your claims and defenses. This is no different than us reflexively doing the things we should have been doing all along to avoid the "normal" flu.
Opportunities

As with any crises, there will be opportunities that arise from the Coronavirus crisis. Don't miss those opportunities. With nearly everyone working from home, there are many buildings with deferred maintenance or upfit needs that are no longer filled with people whose presence would normally preclude heavy construction activities. Creative industry players will be able to come up with far more examples of potential opportunities.
Conclusion

Once the health issues and project delay issues are addressed, the financial impacts of the Coronavirus will become paramount. Getting ahead of the curve and managing claims, preserving claims, and defending against claims will be vital to protect the financial integrity of construction owners, lenders, contractors, subcontractors, and suppliers. By following or adhering to lessons learned during the 2008 financial crisis, parties in the construction process should be able to, once again, survive to fight another day.
Should you have any questions about preserving, asserting, or pursuing your claims and defenses, then please do not hesitate to contact Ward and Smith's Construction Practice attorneys. Do so quickly—don't be the example given above.
--
© 2023 Ward and Smith, P.A. For further information regarding the issues described above, please contact Jason T. Strickland.
This article is not intended to give, and should not be relied upon for, legal advice in any particular circumstance or fact situation. No action should be taken in reliance upon the information contained in this article without obtaining the advice of an attorney.
We are your established legal network with offices in Asheville, Greenville, New Bern, Raleigh, and Wilmington, NC.