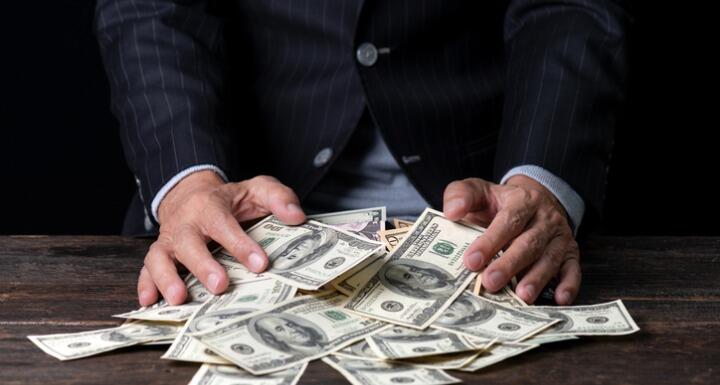 Debtors who want to avoid paying a debt owed to you or your company sometimes transfer ownership of their assets to their spouse, cousin, business partner, or another person in an effort to keep the assets safe from collection. Can they do this?
Let's say I owe Big Bank $85,000 under a promissory note and $15,000 under a credit line. I also have a savings account worth $10,000, a boat worth $15,000, and a car worth $22,000. One day I decide that I'm not going to make the payments to Big Bank on the loans anymore. About two months before I actually stop paying the loans, I "sell" my boat and my car to my Cousin Vinny for $500 and I also give him the money in my savings account by transferring it to his personal account. I then stop paying Big Bank, and Big Bank sues me. Are the car, boat, and the funds I transferred to Cousin Vinny protected from recovery by Big Bank? Probably not.
Fraudulent Transfers
Under North Carolina law, it is unlawful for me, as a debtor, to intentionally place my property beyond the reach of my creditors. The intentional transfer or conveyance of property or assets to avoid payment of a claim for money owed is called a "fraudulent conveyance." The Uniform Fraudulent Transfer Act, which has been adopted in North Carolina, is designed to prevent fraudulent transfers and allow a creditor to cancel the transaction.
Elements of a Fraudulent Transfer
A transfer is fraudulent as to my creditor if I, as the debtor, make the transfer (1) with the intent to hinder, delay, or defraud any of my creditors; or (2) without receiving a reasonably equivalent value in exchange for the transfer, and I know that I have incurred debts beyond my ability to pay as they became due.
How is my "intent" as a debtor determined? Like the fictional crime fighter The Shadow, courts like to think they also can tell "what evil lurks in the minds of men." To do this, a court will look at several factors.
Was the transfer made to my spouse, a family member, or my business partner? Transfers to an "insider" are more likely to be suspect.
Did I retain possession of my property after transfer? For example, am I still driving the car I transferred to Cousin Vinny?
Was I aware of a current or potential claim by my creditor before I made the transfer?
Was the transfer of all or substantially all of my assets?
Did I try to hide from my creditor after the transfer?
Was my transfer made shortly before or shortly after I incurred a substantial debt?
If I actually received something of value for my transfer to Vinny, then my transfer is more likely to survive a fraudulent transfer claim because my creditor can collect against the asset I received in return. However, if I received significantly less than the value of my transferred property – say, Vinny "pays" me $10 and gives me a ride to grandma's house for my 2012 "Beamer" – then my transfer is much more likely to be set aside as a "fraudulent" one. Similarly, if I give my assets to my spouse, Cousin Vinny, or grandma, it will almost certainly be set aside.
Transfers in the ordinary course of my business are likely to survive challenge. A series of smaller transfers made periodically in the ordinary course of my business have a better chance of withstanding challenge than larger individual or unusual transactions.
Remedies
If a court finds that my transfers to Vinny were "fraudulent," it has a broad range of remedies that it may impose to attempt to make my creditor whole. If my creditor has already obtained a judgment on its underlying claim, the court may order the transferred assets to be seized and sold to pay my creditor even though they are now held in Vinny's name. Even if my creditor's claim has not been reduced to judgment, the court may void the transaction to the extent necessary to satisfy my creditor's claim. The court can also seize the assets, enjoin the assets from further transfer, or appoint a receiver to take charge of the assets.
Conclusion
So, the answer to our question about whether I can transfer my car, boat, and funds to cousin Vinny under the circumstances outlined above to keep them away from Big Bank is "no." I cannot make transfers of my assets with the intent to impair the rights of my creditors. Neither can you and, maybe most importantly, neither can your debtors.
--
© 2021 Ward and Smith, P.A.
This article is not intended to give, and should not be relied upon for, legal advice in any particular circumstance or fact situation. No action should be taken in reliance upon the information contained in this article without obtaining the advice of an attorney.
We are your established legal network with offices in Asheville, Greenville, New Bern, Raleigh, and Wilmington, NC.