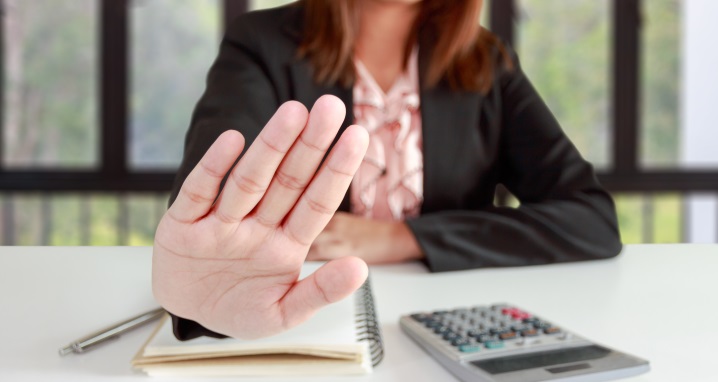 Property owners and managers who handle residential rentals probably already know that in order to find the best tenants, they should have a written and thorough application process. The application process should include questions about an applicant's sources of income and employment, credit, and rental history. The application should also ask for identifying information which may include driver's license numbers and social security numbers. But, what if the applicant does not have a social security number?
The Law
The federal Fair Housing Act states that it shall be unlawful:
(a) To refuse to sell or rent after the making of a bona fide offer, or to refuse to negotiate for the sale or rental of, or otherwise make unavailable or deny, a dwelling to any person because of race, color, religion, sex, familial status, or national origin.
(b) To discriminate against any person in the terms, conditions, or privileges of sale or rental of a dwelling, or in the provision of services or facilities in connection therewith, because of race, color, religion, sex, familial status, or national origin.
(c) To make, print, or publish, or cause to be made, printed, or published any notice, statement, or advertisement, with respect to the sale or rental of a dwelling that indicates any preference, limitation, or discrimination based on race, color, religion, sex, handicap, familial status, or national origin, or an intention to make any such preference, limitation, or discrimination.
(d) To represent to any person because of race, color, religion, sex, handicap, familial status, or national origin that any dwelling is not available for inspection, sale, or rental when such dwelling is in fact so available.
(e) For profit, to induce or attempt to induce any person to sell or rent any dwelling by representations regarding the entry or prospective entry into the neighborhood of a person or persons of a particular race, color, religion, sex, handicap, familial status, or national origin.
(Emphasis added.)
Thus, while under the federal Fair Housing Act, an owner or rental manager may refuse to rent to someone on the basis of the renter's immigration status, it is illegal to reject an applicant on the basis of the applicant's national origin. How, then, do owners and managers ensure that in determining the answer to an applicant's immigration status, they do not inadvertently violate the prohibition against discriminating based on national origin?
Application of the Law
Federal courts have held that violations of the federal Fair Housing Act may be shown under two different theories:
Housing policies and practices motivated by discrimination; and,
Policies and practices that have a discriminatory effect, even absent evidence of a discriminatory motive (the so-called "disparate impact theory").
To prove discriminatory intent under the first theory, a plaintiff need not show that national origin is the sole or dominant motive behind the challenged policies or practices; it is sufficient for the plaintiff to show that national origin was a factor or a significant factor. While broad, this prohibition is clear: if the owner or manager has the intent to discriminate, the law is violated.
The second theory, the "disparate impact theory," is more problematic. An intent to discriminate is not required, and a violation can even be motivated by an otherwise well-meaning policy. Take, for example, the issue raised at the beginning—what if the applicant does not have a social security number? Only United States citizens and immigrants who are authorized to work in the United States are issued social security numbers. From this, one may conclude that the policy should be to reject any applicant who does not have a social security number. As well-intentioned as this may be, it would violate the Fair Housing Act under the second theory. The reason lies in the fact that there are categories of individuals lawfully in the United States (e.g., students with student visas) who will not have social security numbers and the policy will, in fact, affect such persons far more often than it will affect natural-born Americans. A blanket refusal to reject all applicants without social security numbers is simply asking for a Fair Housing Act lawsuit.
In particular, for U.S. Department of Housing and Urban Development ("HUD") and U.S. Department of Agriculture Rural Development ("RD") properties, owners and managers should not automatically exclude tenants because they cannot provide a social security number. There are certain immigration categories that can qualify to participate in these federal housing programs.
So, Why Ask About Immigration Status at All?
Owners or managers might argue that they are fearful that if they don't ask about immigration status, they may run afoul of the federal Immigration and Nationality Act ("INA") which makes it illegal for any person, "knowing or in reckless disregard of the fact that an alien has come to, entered, or remains in the United States in violation of the law, [to] conceal[], harbor[], or shield[] from detection, or attempt[] to conceal, harbor, or shield from detection, such alien in any place, including any building or any means of transportation."
However, the federal courts have held that "harboring" under the INA "requires some act of obstruction that reduces the likelihood the government will discover the alien's presence. It is highly unlikely that a landlord's renting of an apartment to an alien lacking lawful immigration status could ever, without more, satisfy this definition of harboring. Renting an apartment in the normal course of business is not, in and of itself conduct that prevents the government from detecting an alien's presence." Thus, simply renting apartments to aliens not lawfully present will not, without more, constitute the crime of harboring an alien.
Conclusion
The answer? Understand the issue and the risks. Develop a thorough application when interviewing prospective tenants, stick to your application process, and apply it consistently. Finally, review your application and application process periodically with counsel.
--
© 2019 Ward and Smith, P.A. For further information regarding the issues described above, please contact Derek J. Allen.
This article is not intended to give, and should not be relied upon for, legal advice in any particular circumstance or fact situation. No action should be taken in reliance upon the information contained in this article without obtaining the advice of an attorney.
We are your established legal network with offices in Asheville, Greenville, New Bern, Raleigh, and Wilmington, NC.