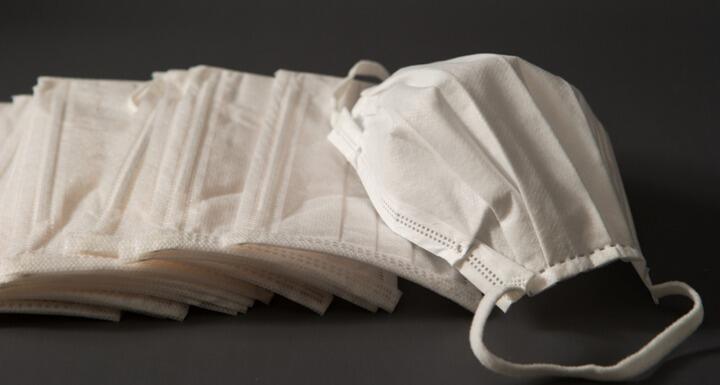 As businesses begin to re-open and re-engage their workforce, and in light of the ongoing COVID-19 pandemic, it is worth exploring requiring your employees (and in certain circumstances, customers) to execute a liability waiver or complete a questionnaire regarding COVID-19 prior to returning to the physical workspace.
To date, such waivers in the COVID-19 context have not yet been tested, but their enforceability is likely limited, while questionnaires are much less questionable. While liability waivers may serve as an instructive deterrent, business owners should also consider their negative implications, as more fully explained below.
Recently, we have had several clients request that we draft an acknowledgement or liability waivers for returning employees to sign that say, in effect, that the returning employee is not exhibiting COVID-19 symptoms, has not tested positive for COVID-19 or knowingly been in direct contact with anyone who has tested positive for COVID-19, and that if he or she comes down with symptoms, the employee will seek immediate treatment and notify the employer, and a waiver saying that the employee will not hold the employer liable should they contract COVID-19.
Liability waivers between employers and employees may not be enforceable. In North Carolina, where I primarily practice, contracts "which exculpate persons from liability for negligence are not favored," Johnson v. Dunlap, 53 N.C.App. 312, 317, 280 S.E.2d 759, 763 (1981), cert. denied, 305 N.C. 153, 289 S.E.2d 380 (1982), and must be strictly construed against the person seeking to escape liability. Hall v. Sinclair Ref. Co., 242 N.C. 707, 709, 89 S.E.2d 396, 397 (1955). "Nonetheless, such an exculpatory contract will be enforced unless it violates a statute, is gained through inequality of bargaining power, or is contrary to a substantial public interest." Fortson v. McClellan, 131 N.C.App. 635, 636, 508 S.E.2d 549, 551 (1998). "This principle arises out of 'the broad policy of the law which accords to contracting parties freedom to bind themselves as they see fit [.]" Other states often have similar cases on point.
Additionally, particular states, like North Carolina, also have workers' compensation systems that prohibit employees from signing away their ability to file a workers' compensation claim if they suffer an injury by accident or contract an occupational disease.
Practically speaking, requiring your employees to sign such waivers may have the unintended consequence of actually encouraging employees not to return to work. And while a generalized fear of contracting COVID-19 will not excuse an employee from returning to work when gainful onsite work is offered, having your employees sign a document, which on its face, may be interpreted as protecting the business' interests, not the employee – does not send a feel-good signal to your employees. Further, if you require your employees to sign such a waiver and it becomes public knowledge, bad publicity and negative public relations may follow.
Also, the Occupational Safety and Health Administration (OSHA), the federal agency in charge of enforcing employer safety and health, has been fairly clear in its approach to recent enforcement (as have the state-run safety and health regulatory programs) that it typically is satisfied once an employer shows that it is taken appropriate good-faith efforts to safeguard its employee's working environment. And the existence of an employee-signed liability waiver will not prevent an employee from filing an OSHA complaint or OSHA from investigating the complaint.
A more positive way to approach your employees returning to work is to focus on illustrating the safety measures the business is taking to ensure that employees returning to work can do so safely. Daily employee temperature checks, written and detailed policies and procedures advising employees on how to act onsite during this "new normal", adding sanitizing stations, if safe, keeping internal doors propped open to reduce contact surfaces, providing employees with appropriate facial coverings for those employees whose jobs dictate a fair amount of interaction with co-workers, and having re-entering employees fill out employer-created questionnaires (more on this later), vouching for their known lack of exposure or COVID-19 symptoms – all are appropriate measures to take and can give employees a sense of confidence in the employer's approach to COVID-19. It is especially important for all employers to follow CDC and OSHA guidelines.
As mentioned earlier, employee questionnaires are also an effective tool, and the Equal Employment Opportunity Commission's (EEOC) recent COVID-19 guidance (last updated on May 7, 2020) is helpful in crafting such a tool. Employers should take note of the following:
"G.1. As government stay-at-home orders and other restrictions are modified or lifted in your area, how will employers know what steps they can take consistent with the ADA to screen employees for COVID-19 when entering the workplace?" (4/17/20)
"The ADA permits employers to make disability-related inquiries and conduct medical exams if job-related and consistent with business necessity. Inquiries and reliable medical exams meet this standard if it is necessary to exclude employees with a medical condition that would pose a direct threat to health or safety."
"Direct threat is to be determined based on the best available objective medical evidence. The guidance from CDC or other public health authorities is such evidence. Therefore, employers will be acting consistent with the ADA as long as any screening implemented is consistent with advice from the CDC and public health authorities for that type of workplace at that time."
"For example, this may include continuing to take temperatures and asking questions about symptoms (or require self-reporting) of all those entering the workplace."
Interpreting the above guidance, even conservatively, allows the employer to ask whether the employee (1) has been infected by COVID-19; (2) has been told by a healthcare provider that he or she has tested "positive" for COVID-19; and (3) has exhibited symptoms of COVID-19.
"A.6. May an employer administer a COVID-19 test (a test to detect the presence of the COVID-19 virus) before permitting employees to enter the workplace?" (4/23/20)
"The ADA requires that any mandatory medical test of employees be "job related and consistent with business necessity." Applying this standard to the current circumstances of the COVID-19 pandemic, employers may take steps to determine if employees entering the workplace have COVID-19 because an individual with the virus will pose a direct threat to the health of others. Therefore an employer may choose to administer COVID-19 testing to employees before they enter the workplace to determine if they have the virus."
And since such testing is permissible, our interpretation is that a less-intrusive questionnaire asking only for information about whether the employee has "been in direct physical contact with anyone who is infected with the Virus or exhibiting symptoms of the Disease" should be permissible as well.
Finally, in a separate FAQ, the EEOC addressed what employers needed to know about pandemic preparedness in the workplace and the ADA. Of note:
"15. During a pandemic, may an employer ask an employee why he or she has been absent from work if the employer suspects it is for a medical reason?
"Yes. Asking why an individual did not report to work is not a disability-related inquiry. An employer is always entitled to know why an employee has not reported for work."
So asking an "employee why he" has been "absent [from] and when he will return to work" is fair game too, according to the EEOC.
One thing is for certain: there is no one-size-fits all best practice. The particular culture of a business and its workforce must be considered at all times and legal counsel should be involved to ensure that any new employer initiative, whether in policy or practice, does not run afoul of OSHA or EEOC expectations.
--
© 2023 Ward and Smith, P.A. For further information regarding the issues described above, please contact William A. Oden, III.
This article is not intended to give, and should not be relied upon for, legal advice in any particular circumstance or fact situation. No action should be taken in reliance upon the information contained in this article without obtaining the advice of an attorney.
We are your established legal network with offices in Asheville, Greenville, New Bern, Raleigh, and Wilmington, NC.