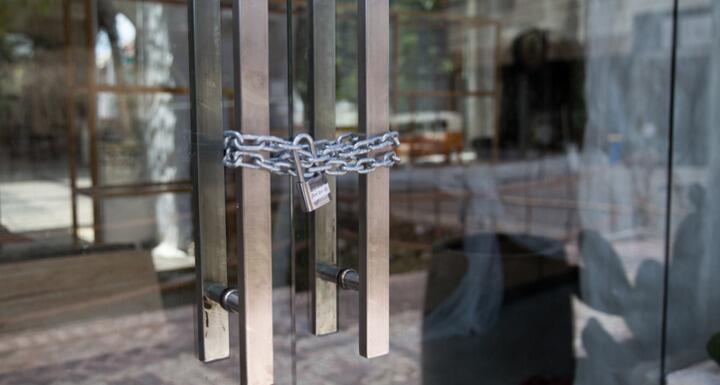 The Consolidated Appropriations Act of 2021 ("CAA") took effect on December 27, 2020.
The mammoth spending and COVID-19 pandemic relief bill contains provisions related to commercial real estate leases in bankruptcy. Landlords and business lessees in, or contemplating, bankruptcy will want to familiarize themselves with the new provisions.
Leases in Bankruptcy Generally
By way of background, filing bankruptcy does not give you the automatic right to stop paying rent. Under the Bankruptcy Code, a Chapter 11 debtor must assume or reject its unexpired leases. There are conditions. First, assumption or rejection is subject to court approval. Second, the debtor must assume or reject within 120 days of filing bankruptcy or the date of an order confirming a plan of reorganization – whichever is earlier. The debtor may get a 90-day extension if it can show good cause to do so, but any further extensions are subject to court approval and the lessor's consent. Third, to assume a lease, the debtor must cure all defaults. So if the lease is three months past due, the lessee must bring it current as a condition of assumption. Finally, before assuming or rejecting a lease, the debtor must "timely perform" all its obligations under the lease.
Extended Deadlines to Assume or Reject Leases
The CAA extends the assumption or rejection period from 120 days to 210 days with no court approval. Lessee debtors now have an additional three months of breathing room, and landlords now face an equally-extended period of uncertainty. A debtor can extend the period even further – up to 300 days – if the bankruptcy court finds good cause to do so.
Rent Abatement for Subchapter V Debtors
As to payment of rent, bankruptcy courts now may grant subchapter V small business debtors additional time to satisfy post-petition rent obligations if the debtor is experiencing pandemic-induced financial hardship. Before the CAA, debtors could extend post-petition rent obligations up to 60 day after the petition date. Bankruptcy courts could not extend that time period beyond 60 days. The CAA allows bankruptcy courts to extend the 60-day period to 120 days for subchapter V debtors. Subchapter V debtors that receive this extraordinary relief may also repay the delayed administrative rent over time under their subchapter V plan, rather than repay it in full upon plan confirmation.
Preference Protection for Landlords
The Bankruptcy Code allows debtors and trustees to avoid and recover payments to creditors made within 90 days of the bankruptcy filing, subject to certain defenses. The specter of having to return payments can make it difficult for landlords to grant forbearance or deferrals to lessees in the shadow of bankruptcy. The CAA amends the Code to prohibit avoidance of preferential payments made by a debtor to landlords under agreements to defer or postpone payments entered into with a debtor after March 12, 2020.
These new CAA provisions are effective until the end of 2022.
--
© 2023 Ward and Smith, P.A. For further information regarding the issues described above, please contact Lance P. Martin.
This article is not intended to give, and should not be relied upon for, legal advice in any particular circumstance or fact situation. No action should be taken in reliance upon the information contained in this article without obtaining the advice of an attorney.
We are your established legal network with offices in Asheville, Greenville, New Bern, Raleigh, and Wilmington, NC.