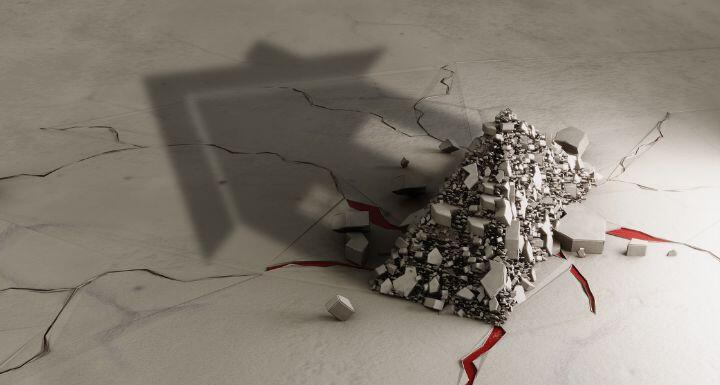 The Bankruptcy Code generally allows a debtor to wipe out all pre-bankruptcy debts and get a fresh start in life. But not all debts are equal.
Some debts can't be discharged, meaning they survive bankruptcy, and the creditor can continue to collect the debt. A debt for money obtained by fraud is one exception to discharge. But what if you are liable for fraud you did not personally commit? What if you're a "silent partner" to fraud committed by a partner or agent? According to a recent unanimous decision of the United States Supreme Court, your debt also is non-dischargeable.
Kate and David Bartenwerfer were an unmarried couple and house-flipping partners in San Francisco. They bought a house together, and then David supervised the renovation. He hired contractors, supervised work, and paid invoices. Kate left him to it. Eventually, they sold the house to Kieran Buckley who, upon moving in, discovered several undisclosed defects–a leaky roof, a missing fire escape, and permit problems. Buckley sued the Bartenwerfers and obtained a $200,000 judgment against both for nondisclosure of material facts, breach of contract, and negligence.
Unable to pay the judgment, the Bartenwerfers, now married, filed Chapter 7. The bankruptcy court determined that Buckley's judgment was not dischargeable because David had knowingly concealed the house's defects from Buckley. The court imputed David's fraudulent intent to Kate because they were partners in the house-flipping project even though she was "largely uninvolved" in the project. David accepted his fate, but Kate appealed. She argued that she should not be barred from discharging the debt unless she knew or had reason to know of David's fraud. She had to be complicit to be denied discharge.
The Supreme Court disagreed. They held that a debtor liable under state law for her partner's fraud cannot discharge that debt in bankruptcy, regardless of her own culpability. Kate's debt survived even though there was no fraudulent act, omission, intent, or knowledge of her own. Fraud liability under state law and outside bankruptcy is not always limited to the wrongdoer, and the fraud exception to discharge is not limited to the wrongdoer. The Supreme Court concluded that a creditor's interest in recovering full payment of a debt obtained by fraud outweighs the debtor's interest in a completely fresh start.
The fraud exception to discharge is a powerful weapon for victims of fraudster debtors. And with this Supreme Court ruling, the weapon has become even more powerful by extending the exception to the fraudster's "passive" agents, partners, and other confederates.
--
© 2023 Ward and Smith, P.A. For further information regarding the issues described above, please contact Lance P. Martin.
This article is not intended to give, and should not be relied upon for, legal advice in any particular circumstance or fact situation. No action should be taken in reliance upon the information contained in this article without obtaining the advice of an attorney.
We are your established legal network with offices in Asheville, Greenville, New Bern, Raleigh, and Wilmington, NC.