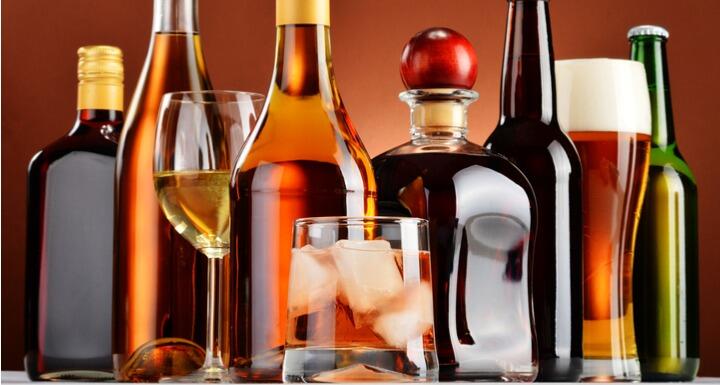 Imagine that we are not in the midst
of a global pandemic and that you are on vacation at a charming brewery, somewhere on the West Coast, or maybe up in New England.
You are out on the patio enjoying the brewery's flagship offering (a crisp pilsner, danky IPA, maybe a malty porter, or a strong bourbon barrel ale); you sit back and smile as the sun starts to set, satisfied that you have found your new favorite beer.
After returning home from your trip, you are anxious to stock your beer fridge with your new find. You begin your search for a bottle shop, grocery store, or restaurant that carries the beer. You are even willing to order a case if that's what it would take to taste that delicious brew again. You soon come to the frustrating realization that the beer is not available for sale in North Carolina.
No problem—you live during the Amazon Prime generation after all. You will just have some shipped to your front door. You slowly close your laptop frustrated with the discovery that the brewery does not sell directly to North Carolina consumers either. Why not, you wonder? Why is it so difficult to get your hands on this delicious brew now that you are back home? In part, it's likely due to the complex system of alcohol regulation that exists in North Carolina.
Few products are as heavily regulated as alcohol. Like almost every other state, North Carolina has a "three-tier system" that governs the manufacture, distribution, and sale of alcohol. The three-tier system in North Carolina sometimes leads to frustrating results for consumers. It is a product of the post-prohibition era aimed at preventing "tied-houses" or retail outlets owned by alcohol manufacturers.
Distributing Beer
Applying the concept of the three-tier system to beer, breweries brew the beer, wholesalers distribute it to retailers, and retailers sell it to consumers. In the last 15 years, a loosening of these regulations has allowed in-state manufacturers (breweries) to sell at retail (through on-site tasting rooms) directly to consumers. Smaller and mid-size breweries are also now able to distribute their own malt beverage products to retailers within the state up to 50,000 barrels.
However, an out-of-state brewery cannot sell directly to consumers. To sell its beer in North Carolina, the out-of-state brewery must obtain a permit from the state, register its products with the North Carolina Alcoholic Beverage Control Commission ("NC ABC") and register its label with the Alcohol and Tobacco Tax and Trade Bureau ("TTB") and NC ABC. Then, it must ship its products to a licensed wholesaler in North Carolina. The wholesaler then sells the products to a retailer (bottle shop, grocery store, restaurant), which then can sell to you. That's a lot of steps for a large manufacturer, much less a small producer.
Adding to that complexity is another little known facet of alcohol distribution. Once a brewery enters into a distribution agreement with a distributor, it is paired for life with that distributor, unless the distributor becomes insolvent, voluntarily releases the brewery's distribution rights or the brewery and distributor agree on purchase price allowing the brewery to repurchase its rights. This nuance of the law regulating distribution agreements is often over-looked by startups or breweries from outside of North Carolina. The distribution laws were written in such a way as to protect the financial interest of the wholesalers, who oftentimes have made significant investments in trucking fleets and warehouse space. By making distribution agreements difficult, if not impossible, to terminate, distributors bear less financial risk than they would if a brewery could terminate the arrangement at will.
However, an unintended consequence of the three-tier system and the near permanency of distribution agreements in North Carolina is reduced consumer choice from out-of-state breweries. Entering a new market requires additional permits, registering the products, identifying a good long-term partner to distribute the products, and being able to meet the added demand generated by the new market.
Distributing Liquor
If you thought beer was complicated, hold on—let's talk about liquor. North Carolina is one of the few remaining "control" states. That term implies what you likely know: the state heavily controls the distribution and sale of spirituous liquor in North Carolina. The manufacture, distribution, and sale of spirituous liquor in North Carolina are even more complicated than the process described for beer.
An in-state distillery (of which there are now estimated to exceed 80 in number) can distill spirits once it obtains the necessary federal and state permits. To sell the product in a North Carolina liquor store (all of which are run by local ABC Boards), the manufacturer must get the product approved for sale in North Carolina at one of the ABC Commission's twice-yearly meetings. Then, a state-wide price will be set for the product. Next, the distillery must ship the product to Raleigh to a state-controlled warehouse, where it remains until a local ABC Board places an order for the product. There are over 100 ABC Boards in North Carolina, and each decides which products it will carry.
On every delivered case of spirituous liquor approved for sale, there is an 86 percent markup, which is comprised of taxes and other fees. The state-wide pricing described above includes the markup. Items or products that are not selling well are subject to removal from the State's product listing, meaning they are no longer available except by a consumer placing a special order.
Until very recently, the only place to legally purchase a bottle of spirituous liquor in North Carolina was at a state-run ABC store. Now, however, distilleries may sell bottles of the products that they distill to consumers on-site at the distillery. The price of products sold on-site is the same as the price at the ABC stores. The passage of the law allowing on-site sales last year was viewed as a big win for craft distillers who, as recently as 2015, had to send interested tourists and consumers to a local ABC store to purchase the distiller's product (assuming the store actually stocked it). Allowing on-site sales will also lead to more new entrants as a distillery will no longer be dependent on sales of its product at an ABC store to ensure that it is not de-listed by the State.
Additionally, distilleries can now obtain retail permits to allow them to sell mixed drinks on site along with beer and wine. With this change, distilleries can now operate restaurants and encourage more tourism.
In sum, North Carolina is smack dab in the middle of the Bible belt. Its alcohol regulatory scheme is decades old and was enacted with the aim of making the purchase of alcohol as difficult as possible. Legislative changes have loosened some of the regulations in recent years, but change is slow and historically strongly opposed by a number of interests that disfavor the freer access of alcohol in the state. While it is unlikely that alcohol will ever be an unregulated industry at the State level, there are efforts underway to introduce comprehensive legislation to reform the current regulatory scheme. Until then, manufacturers and consumers will enjoy fewer choices and higher prices than they otherwise would with a truly free market system.
This article first appeared in the September 2020 issue of Captial at Play.
--
© 2023 Ward and Smith, P.A. For further information regarding the issues described above, please contact Hayley R. Wells.
This article is not intended to give, and should not be relied upon for, legal advice in any particular circumstance or fact situation. No action should be taken in reliance upon the information contained in this article without obtaining the advice of an attorney.
We are your established legal network with offices in Asheville, Greenville, New Bern, Raleigh, and Wilmington, NC.