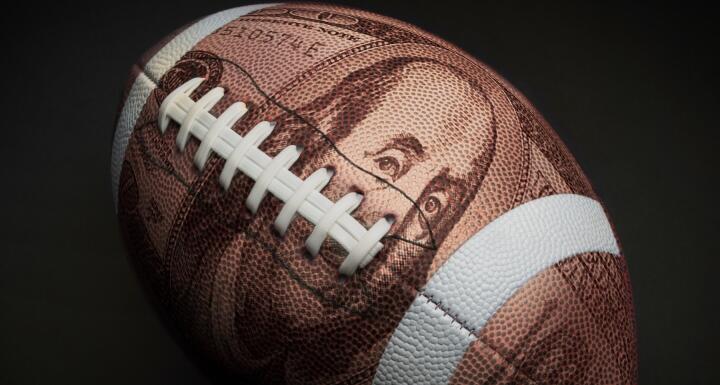 The United States Supreme Court's decision today in favor of New Jersey's gambling interests eviscerated the federal government's prohibition on sports gambling across the nation. The case, now known as Murphy v. NCAA, goes back to when Chris Christie was still governor and the state of New Jersey challenged a federal law that barred states from legalizing sports betting. The Supreme Court's opinion found that certain provisions of the federal law were unconstitutional. This ruling now provides states the opportunity to enact laws permitting sports gambling.
Ward and Smith, P.A., attorney Hugh Overholt has studied the decision and has tracked sports gambling regulation for many years. He reports that there is a lot of confusion about how the decision changes the sports gambling playing field. "Basically, the decision is not a tsunami—sports gambling will not run rampant across the nation this month, next year, or anytime in the conceivable future. The decision is more of a subtle seismic shift in the playing field where states can decide if they want to legalize sports books," Overholt said.
Overholt explained, "Tremendous opportunities now open up for the North Carolina General Assembly, but only if legislators want to tackle the difficult issue of legalizing sports gambling. I do not believe the General Assembly has any time or appetite to pass a law this year, but even now sports and gambling businesses are assessing their strategy and preparing for the General Assembly's 2019 long session. The path to sports gambling in North Carolina begins with the General Assembly and runs directly to, probably, Native American tribes that currently have, or want to have, tribe-sponsored gambling and, surprisingly, the North Carolina Education Lottery."
"Legalized sports gambling in North Carolina will develop only where we already have legal gambling. I believe that the lottery option may be the more politically doable path in the short-term. It will not take a lot for the General Assembly to allow the lottery to offer some sort of sports-related lottery ticket. For example, we could see the lottery give an extra monetary prize for a winning ticket that also picks the winner of the Super Bowl or ACC Tournament," said Overholt.
Until the Supreme Court's decision today, we just never contemplated sports gambling outside of Nevada. Now, it is not a matter of "if" but of "when." Ward and Smith P.A.'s government relations and lobbying professionals can help businesses who want to explore their options for getting in on this new opportunity. We can provide the reconnaissance and planning needed to get this very complex and, let's admit it, controversial issue moving through the legislative process.
--
© 2023 Ward and Smith, P.A. For further information regarding the issues described above, please contact James W. Norment.
This article is not intended to give, and should not be relied upon for, legal advice in any particular circumstance or fact situation. No action should be taken in reliance upon the information contained in this article without obtaining the advice of an attorney.
We are your established legal network with offices in Asheville, Greenville, New Bern, Raleigh, and Wilmington, NC.