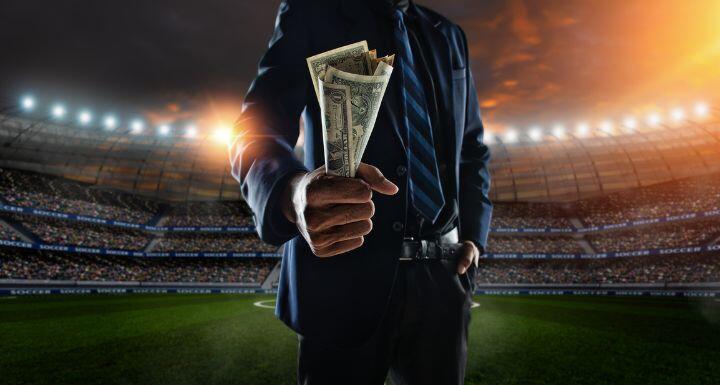 The first article in this series explained the requirements under the FTC's current Endorsement Guides that athletes must have "clear and conspicuous" disclosures to endorse a product or promote a business.
But what happens if an athlete does not disclose their relationship in their online advertisements? And what is the business's responsibility for disclosing relationships in its own business advertising?
This second article presents various scenarios exploring disclosure requirements and detailing important considerations for businesses as they approach endorsement deal negotiation and enforcement.
The characters and incidents in this article are all fictitious. No identification with actual persons (living or deceased), social media accounts, places, brands, companies, products, or services is intended or should be inferred.
Scenario 1: You —a business owner —signed an endorsement deal with a student-athlete. They post on their social media account about your products, at the times you have asked them to, but they never mention that you send the products to them, in exchange for their promotion. Their reviews of the products are their honest opinions, but they are incentivized to post about them because of the endorsement deal. Who is responsible for the failure to disclose?
Both you —the business —and the student-athlete are responsible for this failure to disclose the brand relationship. The athlete should disclose the relationship in connection with each post. However, you should have procedures in place to monitor each post for compliance. Moreover, the reputation of your business and its products are at risk with each post. Notwithstanding the FTC's requirements, the potential backlash from consumers is reason enough to ensure your endorsers are compliant.
Scenario 2: You contract your business' marketing out to a third-party firm, which enters into a deal with an athlete for the athlete to endorse your products. If the athlete fails to make disclosures, who is responsible then?
Even if you contract out your business' marketing activities to a third-party marketing firm, you are responsible for knowing whether or not your athlete is making the proper disclosures. You are also responsible for informing the contractors of the Guides. There may be obligations in your contract with the marketing company that can further protect you from liability or share costs for failure to comply with regulations. That aside, your business and products are the topics of these posts —you remain responsible for them to protect your brand.
Scenario 3: You pay an athlete to talk about your product on one specific social media site, but they often discuss it on all of their social media platforms. Is a disclosure required on the other platforms?
The Guides indicate that if you pay an athlete to talk about your product on one social media site, but they also talk about it on another, a disclosure may still be required. Even if it seems obvious that you and the athlete have a brand relationship, given their compliant disclosures on one site, disclosure of the relationship on the other sites is always the safest option because the viewers may not overlap. Remember, under the FTC Act and the Endorsement Guides, an act or practice is deceptive if it misleads "a significant minority" of consumers, and the FTC evaluates what a "reasonable consumer" would think, not what you or the athlete would think. So, even if you and/or your athlete believe your brand relationship is obvious because of the clearly established relationship on one site, users on another site may be unaware of this relationship and therefore misled by the athlete's posts. Similarly, even if the athlete clearly discloses the material connection in the initial post, doing so is not enough to stop disclosing the relationship in future posts. You should not assume that the partnership is known; therefore, it is best to continuously disclose it.
Scenario 4: You and the paid athlete want to post jointly on a social media site, such as Instagram. Is a disclosure required then?
The FTC is concerned about deceptive advertising. Endorsements made on behalf of a business without disclosing a relationship have the potential to deceive consumers. If the business is posting jointly with an athlete, the brand relationship may be transparent to viewers by the nature of the joint post. For best practice, the Guides recommend the disclosure so that there is no doubt as to the athlete's promotion. In fact, Instagram has made this easy by allowing users to post using a "paid partnership" sub-header. Instagram also has its own internal and enforceable policy, as well as its own suggestions of best practices for disclosure, which mimic the requirements of the Guides.
Scenario 5: You pay a student-athlete to promote your products, and you find out they have not used the products that are featured in the advertisements.
The FTC requires that promotions and endorsements reflect the honest opinion of endorsers. In other words, if a student-athlete says your product is "the best they've used" but, in reality, they have never used it, their endorsement violates the Guides. Further, if your student-athlete says the product is "their favorite," but they have never used competitive products, this endorsement also violates the Guides. A student-athlete can, however, use terms that attribute quality to the goods, for example, "I love this product" or "this product is amazing," so long as they have used the product.
Scenario 6: You want to pay an athlete to be featured in photographs that promote your products, but you intend to upload these photographs in posts on your business account only. You have paid the athlete, but you have not given the athlete permission to use the photographs for any reason. Is a disclosure required then?
The photograph may suggest the athlete's endorsement (or positive opinion) about your product, even where there is no statement from the athlete. You should still be transparent with viewers about the material connection in the post. Moreover, if the student-athlete reposts the photographs to their own channel, then a disclosure is required in line with the social media policy.
It is important to remember that companies (not individual endorsers) are usually the parties who face liability for noncompliance with the Act and Endorsement Guides. For example, a recent settlement between the FTC, iHeartMedia, and Google imposed liability on iHeart and Google for radio endorsements played on iHeart stations of a Google phone that the endorsers of the phone had never used. There was no penalty for the individual endorsers themselves in this case, but for repeat offenders, sometimes the FTC does take action against individuals for noncompliance with the Guides.
For assistance in developing endorsement deals that set clear expectations for compliance with the FTC Act and Endorsement Guides, contact our NIL Practice Group.
--
© 2023 Ward and Smith, P.A. For further information regarding the issues described above, please contact Lilian L. Faulconer or Erica B. E. Rogers.
This article is not intended to give, and should not be relied upon for, legal advice in any particular circumstance or fact situation. No action should be taken in reliance upon the information contained in this article without obtaining the advice of an attorney.
We are your established legal network with offices in Asheville, Greenville, New Bern, Raleigh, and Wilmington, NC.