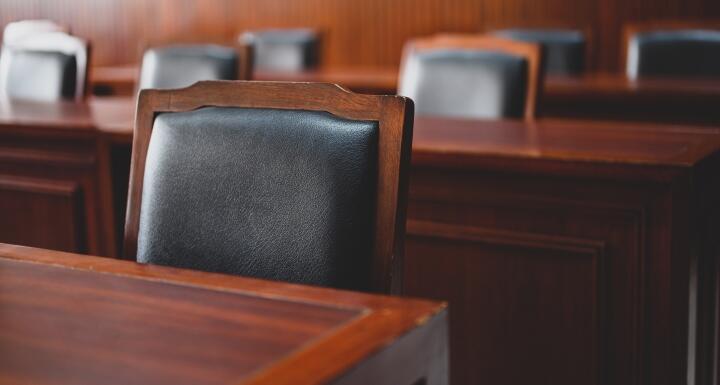 You don't need us to tell you that trials are increasingly rare.
So when heading to trial, trial counsel must know their client's story and must be prepared to tell that story to the trier of fact—a feat that requires weeks, if not months, of preparation and evaluation. But trials aren't about telling a story in a vacuum. Trial counsel also has to think about proving every element of their client's claim using admissible evidence and must be prepared to explain to the court why the other side's evidence shouldn't be considered. There's real tension between the persuasion and story telling that goes on in front of a jury and the legal wrangling that takes place outside the jury's presence. And sometimes the critical need to focus on persuasion can understandably affect a trial lawyer's focus on sometimes mundane legal issues.
That's where embedded appellate counsel can help. Being an appellate lawyer isn't just about writing briefs and participating in oral argument. Across the country, it's become increasingly common to hire a "law lawyer," someone engaged in advance of trial to handle the many legal issues that arise at trial. Hiring appellate counsel early helps trial lawyers do what they do best—focus on the merits of their case.
Here are just a few of the ways embedded appellate counsel can help.
Writing briefs. This one shouldn't come as a surprise. Appellate practice is primarily writing, so appellate lawyers have a lot of practice distilling and explaining complex issues through briefing. This skill easily translates to trial courts, where dispositive motions, motions in limine, or post-trial motions may need to be briefed. By allowing appellate counsel to focus on the legal argument, the trial team can do what they do best: focus on telling and refining their client's story.
Arguing discrete legal issues and preserving error. Trials are hectic. Without the pressure of preparing for and trying the case, the appellate lawyer can focus on key legal issues, such as ensuring the admissibility of key evidence or objecting and arguing against the admissibility of other, harmful evidence. Though an appellate lawyer may be able to make the same arguments concerning the evidentiary or legal issue on appeal, everyone knows it's more desirable to simply win on key issues in the trial court. Bringing in an appellate lawyer to focus on these issues ensures that they get the focus they deserve, without detracting from trial preparation. Likewise, by bringing in an appellate lawyer to focus on the legal issues at trial, it ensures that these issues will be preserved in the event of an appeal.
Drafting jury instruction. We're fortunate in North Carolina to have fairly comprehensive pattern jury instructions. But they don't apply in every circumstance. For one thing, they don't cover federal claims. If you are trying a state-law claim in one of North Carolina's federal courts, the pattern jury instructions are certainly helpful. But if you're trying a case arising under federal law, the Fourth Circuit has no comparable guidance. In that circumstance, drafting jury instructions can be complex and time consuming—you can start with the jury instructions published by other circuit courts; however, those instructions need to be carefully evaluated against Fourth Circuit precedent, which may dictate a different outcome. Even in state court, North Carolina's pattern jury instructions aren't exhaustive. Some cases may not fit nicely within the existing instructions. In that case, an appellate lawyer can assist with researching and drafting proposed jury instructions that are both consistent with North Carolina law and with the facts of your case.
Bonds and other post-trial matters. Post-trial procedures and motions are complex and often must be done on a tight timeline. Appellate counsel regularly handle these procedures and can assist both with timing and to ensure that these complex procedures are handled appropriately.
Optics. Bringing in appellate counsel at the trial level sends a message to your opponent and the court. By retaining counsel to focus on the legal issues, it signals that you're taking your case seriously and that you believe in its merits. Appellate counsel can also help with the jury's perception of the trial team. Jurors often see objections and legal argument as a waste of their valuable time, and they may hold a grudge against the lawyer who causes that delay. By allowing appellate counsel to handle objections and key legal arguments, that lawyer becomes the object of the jury's ire. Trial counsel doesn't have the same baggage, so when they stand up to deliver a closing argument, the jury's perspective is unimpaired.
Of course, increasing the size of a trial team is expensive, so it's worth thinking about when bringing in an outside appellate lawyer is worth the money. Obviously, a case with the potential of a large damages award merits embedding appellate counsel. But adding an appellate lawyer at trial might also be worth the expense when the precedent is against your client's position, or when a bad ruling on appeal could result in more negative rulings. Finally, it might be worth adding appellate counsel when, through no fault of your own, your client just can't catch a break. In those instances, having another set of eyes to evaluate and make hyper-technical objections may be needed to secure reversal on appeal.
In short, though an embedded appellate lawyer might not be right for every case, in the right case, appellate counsel can be invaluable. Embedding appellate counsel allows the trial team to focus on what they do best—proving the client's case.
--
© 2023 Ward and Smith, P.A. For further information regarding the issues described above, please contact Chris S. Edwards.
This article is not intended to give, and should not be relied upon for, legal advice in any particular circumstance or fact situation. No action should be taken in reliance upon the information contained in this article without obtaining the advice of an attorney.
We are your established legal network with offices in Asheville, Greenville, New Bern, Raleigh, and Wilmington, NC.