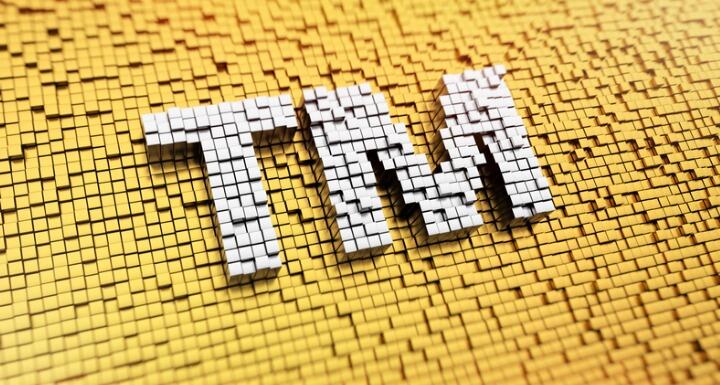 Background on Trademark Rights
While it is not required to establish trademark rights in the U.S., there are many benefits to applying to register trademarks with the U.S. Patent and Trademark Office ("USPTO"). For example, federal trademark registration provides the ability to use the registration designation (®) as a notification of nationwide rights and to deter against infringement.
Only trademarks that are distinctive and capable of identifying the source of goods and/or services can be registered with the USPTO. It is best to work with an experienced trademark attorney to assess the availability of a trademark before use and registration of that trademark. One way to assess the availability of a trademark is by searching and analyzing the records of the USPTO. The records of the USPTO include both trademark registrations and pending applications, and if any preexisting/conflicting trademarks for related goods and/or services are discovered, the trademark is likely not available for registration.
Challenging Trademark Registrations
This is where a purpose of the Trademark Modernization Act comes into play. Prospective trademark owners rely on the accuracy of the applications and registrations filed with the USPTO to determine the availability of proposed trademarks. That does not work where the USPTO has experienced a high quantity of fraudulent trademark applications in recent years from China. That also does not work where applicants or registrants are declaring "use" of marks with fake samples of use. In fact, many of the trademarks in the USPTO records are either no longer in use or have never been used. And sometimes unsophisticated applicants expand upon the list of goods and services to secure broader protection, without realizing that registration is only available following use of the mark for all of the identified goods and services. So the determination that a trademark is available or not requires further steps than simply reviewing what preexisting/conflicting trademarks exist on the USPTO register.
To address this issue – i.e. clearing the register of fraudulent registrations – the Trademark Modernization Act provides two new procedures to challenge trademark registrations at the USPTO.
The Trademark Modernization Act went into effect On December 27, 2021. Since that date, there have been approximately fifty (50) expungement and reexamination filings with the USPTO.
Expungement challenges a registration on the ground that the mark has never been used with some or all of the goods or services identified in the registration.
Reexamination challenges a registration on the ground that the mark was not in use at the time of the filing date of the application or the filing date of the amendment of use.
Expungement and reexamination filings are different from cancellations based on abandonment. Abandonment means the registrant has discontinued use of the registered mark without an intent to resume use. With expungement and reexamination, the registration is challenged on the basis that the mark was either never used (expungement) or not used at the time of filing the application or the amendment of use (reexamination).
There are evidentiary requirements for a Petition for Expungement or Petition for Reexamination to be successful. Only after determining there is sufficient evidence of nonuse should a Petition be filed. And since these Petitions become public record, careful consideration is also required. For these reasons, it is best to consult with an experienced trademark attorney before filing such a Petition.
These new procedures available as a result of the Trademark Modernization Act should be considered as a part of the trademark search and trademark application process. If there is a preexisting/conflicting mark discovered or cited by a USPTO examiner, for instance, it is possible expungement or reexamination could be a useful tool to overcome the obstacle and secure valuable trademark rights.
Finally, these procedures available as a result of the TMA should be considered as a part of filing trademark applications, declarations of use, or renewals with the USPTO. It is critical that these documents have accurate names, dates, identifications of goods or services, and accompanying documentation of use. Mistakes in these filings can subject trademark owners to challenges down the road that can be difficult to overcome.
If you are interested in challenging an existing trademark registration, or if your own trademark registration is facing a challenge, Ward and Smith's Trademarks Team has the experience to assist. Keep in mind, however, if an expungement or reexamination proceeding is instituted against your registration by the USPTO, an Office Action will issue, and you will have only three (3) months to respond.
Accelerating Examination of Trademark Applications
The Trademark Modernization Act also changes the time period to respond to a refusal from the USPTO (called, an "Office Action"). Now, all Office Actions have a response deadline of six (6) months. However, beginning December 1, 2022, the USPTO plans to implement a shorter three-month response deadline, which should accelerate examinations. Applicants or registrants will be able to request a single three-month extension of the deadline for a fee of $125.00.
Anyone interested in the Trademark Modernization Act should consider attending the USPTO's free webinar on March 29, 2022. More information is available on the USPTO website by clicking here.
--
© 2023 Ward and Smith, P.A. For further information regarding the issues described above, please contact Erica B. E. Rogers.
This article is not intended to give, and should not be relied upon for, legal advice in any particular circumstance or fact situation. No action should be taken in reliance upon the information contained in this article without obtaining the advice of an attorney.
We are your established legal network with offices in Asheville, Greenville, New Bern, Raleigh, and Wilmington, NC.