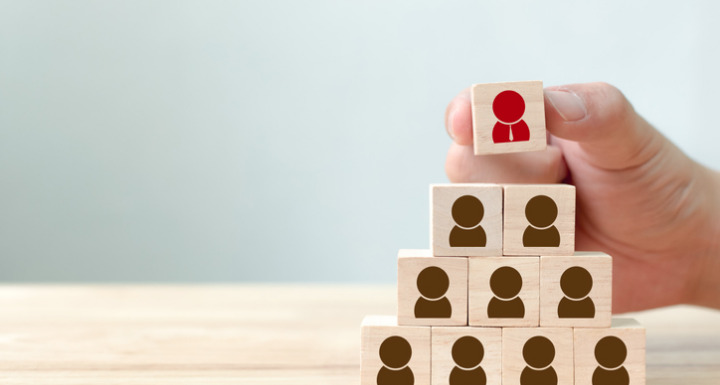 This is the third article in a series about transitions and transactions for midsized companies authored jointly by Karen Albritton and Deana Labriola.
No business owner should operate in a vacuum.
Much like sports, where the best athletes need an essential team to be successful, so, too, does a thriving business. This post will explore those internal and external team members that are essential to every business owner, and the role that they play.
We believe every business owner should have the following advisors: (i) key internal stakeholders (perhaps key executives or shareholders/board members who know the business operations); (ii) accountant; (iii) lawyer; (iv) business consultant; and (v) perhaps generational influencers (depending on the decision, voices from different generations). Outside of the business context, the business owner should have personal financial and tax advisors who can advise on the personal implications of major business decisions.
What is the difference between a Board of Advisors versus Board of Directors? Should you have one or both?

A Board of Directors operates as a governing body, which has fiduciary responsibilities under the law to the company. Generally speaking, that means each member of a Board of Directors must make decisions in the best interests of the company. Unlike in a public company, those decisions may mean maximizing shareholder value, but it can also mean making decisions that align with the core values of the company, increase employee satisfaction, or create opportunities for future generations in the business. While the Board generally delegates day-to-day operational control of the business to an executive team, the Board's function is to make certain operational and strategic decisions for an organization, all while continuing to serve as a checkpoint to management.
If a closely held business elects to have a Board of Directors, we discourage a Board made up entirely of insiders to the business, and encourage at least one or two independent voices. A Board's greatest benefit to an owner is that it can bring a diversity of perspectives and experiences in one place. While more voices looking through more lenses invite more discussion on any decision of a business, that diversity in viewpoint creates better results for the company. However, if all directors on the board are "interested" in some fashion, those interests will impede the ability to be unbiased in decision-making.
A Board of Advisors, on the other hand, is an advisory body and is not bound by fiduciary responsibilities under the law. Moreover, the reason to form an advisory board is to "advise" the company. Unlike Boards of Directors, which tend to be made up of insiders and outsiders if done well, a board of advisors tends to be made up exclusively of outsiders to the company. Advisory boards tend to meet less frequently than Board of Directors and tend to be focused almost exclusively on strategic decisions and directions much more than a Board of Directors.
Every company should have one or the other, even if informal. The point is that no business owner can, or should, do it alone. Perspective from others can be invaluable, especially at critical stages of the business.
What internal stakeholders matter to a business?

While this post will also explore external partners that are critical to the business, every business owner needs a trusted set of advisors inside the business. In fact, the success of any business depends on it. These internal advisors can take many forms. Some can be other shareholders or board members, but often internal stakeholders are those managers or operational team members that an owner cannot live without. In fact, in the early stages of a business, these folks can be critical to identify and keep, because relying on them will free up the owner to focus on other parts of the business.
All things considered, these internal stakeholders tend to rise to the top in a variety of ways. They establish trust and often compliment the owner's skillset. Moreover, these managers and operational folks know their area of the business so well that they often provide innovative approaches and improvements within the business, and serve as the "eyes and ears" of the owner. These trusted internal advisors may be managers or senior leaders, but they can also be in all levels of the business.
When do you need external team members, and what value should they be adding?

Business owners often find value in hiring a business consultant. You may choose to engage business consultants at different inflection points in your business's lifecycle, or you may choose to establish a relationship with a consultant who advises you over time. A business consultant can work with you and your leadership team on issues like strategic planning, growth, technology deployment, organizational development or succession planning. Consultants can provide both an outside perspective, as well as expertise to complement your internal team.
Owners also find great value in knowing other business owners. Business owners have told us that it is lonely because there are problems that an owner often can't share with his or her employees or friends. But what if an owner had meaningful relationships with other business owners at various stages of business? In fact, that is the reason why there are groups formed solely to bring business owners together on a regular basis to talk about issues each is facing. Informal relationships, however, can work just as well. Having a trusted friend who owns a business (whether or not in the same industry) can be a powerful alliance to help think through issues, show compassion and generally support or challenge (gracefully of course!) an owner's decisions.
Beyond business consultants, an owner needs an accountant on a yearly basis (at a minimum) when the company's taxes are due. However, an owner should be meeting with the company's accountant regularly to discuss tax planning both personally and for the business. An owner should choose an accountant that can grow with the business. Seek advice from the start about the structure of the business, continue to ask questions and expect good service.
Every business owner should know a corporate attorney. At its best, an attorney should be engaged when big decisions of the company are made or implemented - hiring/firing, taking on investment/bank loans, bringing on new shareholders, implementing equity or other incentive plans. Therefore, establishing a trust-based relationship with a corporate attorney early on who understands your business will prove valuable when major decisions occur or issues arise. It can be expensive to hire a qualified and experienced attorney at the early stages of your business, but a trusted relationship will help you critically think through big decisions of the business with a different focus. Just like accountants and consultants, you should choose a lawyer that can grow with the company and has resources to cover the myriad issues that arise in an ongoing business.
How do you find good outside resources?

The best, and most trusted, way to find good outside resources is to ask your network for referrals. Connecting to other owners and asking them about their experiences and experts can prove the most valuable networking opportunity available to an owner. Ask current owners why they like or dislike a resource being given, and challenge yourself as to whether those same reasons for liking or disliking an outside resource aligns with your needs and values.
Next, ask questions. When interviewing an outside resource like a business consultant, attorney or accountant, ask questions about work style, performance, and judgment. Keep asking until you have the answers you want or need to make a decision. Check references, and most importantly, make certain that the resource you are seeking can advise your business in its current state and for whatever you may seek for the future. Understand that advisors and clients can outgrow one another, and the best advisors recognize and prepare for that.
Conclusion

The key members you bring to the table in your business can influence it in so many ways. Making critical and thoughtful decisions about your internal and external team of advisors is part of the recipe for a successful business.

Other articles in this series:
About the authors: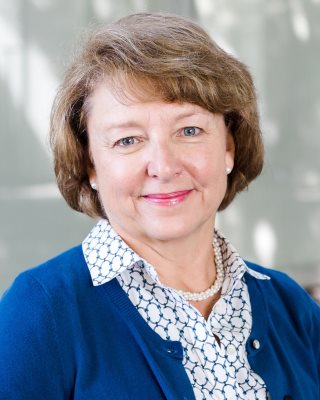 Karen Albritton is a partner with the Newport Board Group and consults with midsize businesses on marketing and corporate reputation management, strategic planning, driving growth, strengthening brand reputation, and driving business outcomes. karen.albritton@newportllc.com
Deana Labriola is a business attorney with Ward and Smith. She regularly advises midsize companies in merger, acquisition, shareholder, and ownership matters. dl@wardandsmith.com
--
© 2019 Ward and Smith, P.A. For further information regarding the issues described above, please contact Deana A. Labriola.
This article is not intended to give, and should not be relied upon for, legal advice in any particular circumstance or fact situation. No action should be taken in reliance upon the information contained in this article without obtaining the advice of an attorney.
We are your established legal network with offices in Asheville, Greenville, New Bern, Raleigh, and Wilmington, NC.