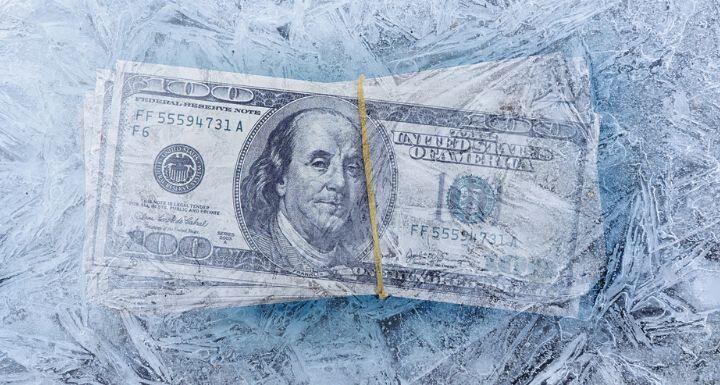 What can you do to collect on a judgment, and when can you do it?
And does it matter if you're going after the judgment debtor directly, or after the property of the judgment debtor in the hands of a third party? In a recent decision, Radiance Capital Receivables Twenty One, LLC v. Lancsek, the North Carolina Court of Appeals answered that a creditor may simultaneously avail itself of the remedies available by "execution" and "supplemental proceedings." This ruling will benefit judgment creditors seeking to collect on judgments – particularly when going after funds in third-party bank accounts.
First Bank obtained a judgment in Dare County against Timothy Lancsek and sold it to Radiance Capital. Sometime later, Radiance Capital sought to collect on it. In North Carolina, the execution process is the primary method to collect on a judgment. The judgment creditor initiates the process by serving the judgment debtor with a Notice of Right to Claim Exempt Property. After the response time runs – with or without a response – the clerk of court will issue a Writ of Execution. The Writ of Execution directs the sheriff to collect the amount owed from the non-exempt assets of the judgment debtor. The judgment creditor typically sits back and gives the sheriff a first crack at collection.
In addition to the execution process, a judgment creditor can commence a supplemental proceeding. A supplemental proceeding is an additional tool for judgment creditors to find non-exempt assets if the sheriff comes up empty. For example, it allows a judgment creditor to examine the judgment debtor under oath. It also is a mechanism to seize the judgment debtor's property in the hands of third parties.
Radiance Capital must have had reason to believe Lancsek had money in bank accounts because it employed both remedies simultaneously. Soon after the Clerk issued the Writ of Execution, Radiance filed an Ex Parte Motion for an Order in Aid of Execution for the "Dare County Sheriff's Office to levy on defendant's bank or credit union accounts, deposits, certificates of deposits, or other assets located in Dare County." The court entered an Ex Parte Order, which forbade Dare County financial institutions from transferring or disposing of Lancsek's property and required them to freeze the accounts up to the judgment amount. The Dare County Sheriff served Lancsek with the Writ of Execution and the Ex Parte Order. Three days later, Radiance Capital hit pay dirt. The sheriff seized Lancsek's Wells Fargo bank account. Wells Fargo transferred $153,805.24 from the account to the Sheriff's Office to satisfy the judgment.
Lancsek objected. He argued that Radiance Capital had jumped the gun by commencing supplemental proceedings while the execution was in process. He contended that the Writ of Execution had to first be returned by the sheriff unsatisfied, in whole or part, and only then could supplemental proceedings begin. The trial court and Court of Appeals rejected his argument. They held that a judgment creditor need not wait for an execution to be returned unsatisfied before going after a third party holding non-exempt assets of the judgment debtor.
This decision is a win for creditors. A supplemental proceeding is a powerful weapon for judgment collection, and the Court of Appeals has ruled that judgment creditors can deploy it – at least as to third-party debtors of the judgment debtor – as soon as the clerk of court issues a writ of execution. Supplemental proceedings often are time-sensitive undertakings since you want to freeze and seize the funds before they disappear. The procedural requirements are tricky, and can vary by county, so if you want to wield this weapon, we encourage you to confer with your collection counsel.
--
© 2023 Ward and Smith, P.A. For further information regarding the issues described above, please contact Lance P. Martin.
This article is not intended to give, and should not be relied upon for, legal advice in any particular circumstance or fact situation. No action should be taken in reliance upon the information contained in this article without obtaining the advice of an attorney.
We are your established legal network with offices in Asheville, Greenville, New Bern, Raleigh, and Wilmington, NC.