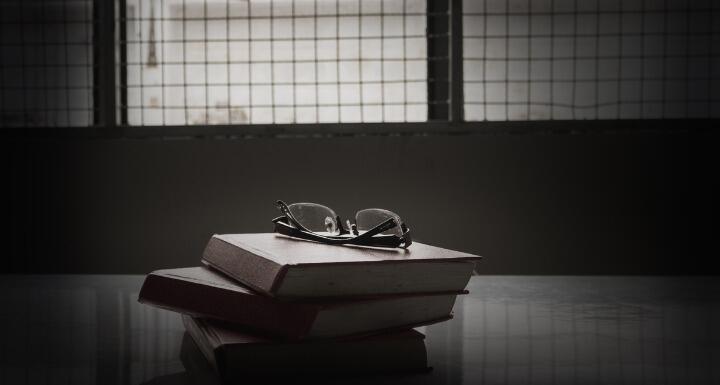 You might think that opportunities for both sides of the political aisle to come together to change lives, make communities safer, and save state taxpayer dollars are unheard of, but North Carolina House Bill 463 – Education/Job Readiness in Prisons/Jails was just that opportunity.
The goal of House Bill 463 was to facilitate the successful reentry into society of incarcerated people by providing access to post-secondary education in the state's prisons and jails.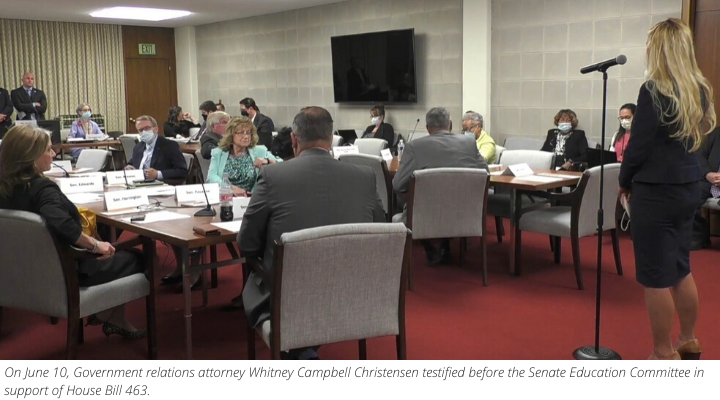 Ward and Smith was pleased to represent the Vera Institute of Justice in lobbying for this policy. The Vera Institute of Justice is a non-partisan, non-profit thought leader on criminal justice reforms that studies problems and pilots solutions across jurisdictions in order to achieve meaningful change.
Although the North Carolina General Assembly already appropriates $3.9 million annually to the North Carolina Department of Public Safety to provide high school equivalency programs and some college-level courses in prisons and jails, an antiquated statute still on the books in North Carolina prevented those courses from being used for Associate's Degrees. To our knowledge, North Carolina was the only state in the nation with such a restriction.
Over 40 North Carolina community colleges and many prominent public and private universities had already been providing high-quality instruction behind bars in North Carolina, but beyond G.E.D. certificates, incarcerated people were unable to count their coursework toward transferrable degrees. The Vera Institute of Justice set out to fix this problem with legislation and we were honored that they chose our team to help them do that.
The Data
The benefits of Associate's Degrees, post-secondary education, and a transferrable diploma to individuals leaving prison are obvious. The benefits to the state, the taxpayers, and the communities they are rejoining may be less apparent, but are just as valuable.
Incarcerated people who participate in prison education programs are 48 percent less likely to return to prison than those who do not. Data shows that every dollar invested in prison education yields between 4 and 5 dollars in taxpayer savings from avoided costs of recidivism. While there is tremendous value to the state's existing high school equivalency programming, data shows us that the odds of recidivism decrease as incarcerated people achieve higher levels of education.
Over 95 percent of the 36,000 people incarcerated in North Carolina are expected to be released someday, whether they are ready to secure a job upon release or not. Increasing access to post-secondary education in prisons and jails significantly increases employment rates of the formerly incarcerated. These benefits extend for generations as well because when parents gain a college education, their children are also more likely to do so, which helps to break the cycle of poverty and incarceration.
Data shows that the expansion of post-secondary education programs in prisons also results in fewer violent incidents behind bars. Those benefits continue into the surrounding communities, as those who are released are demonstrably less likely to return to crime if they have completed college programming while incarcerated.
The Heroes and the Push
In early 2019, we assembled a robust, bipartisan team of legislators from across the state to lead this charge and champion legislation to remove the statutory Associate's Degree restriction impacting North Carolina prisons. We filed two identical bills, known as companion bills, to best position the concept for enactment. The primary sponsors on those bills are very well respected, criminal justice thought leaders from their respective chambers. They include committee chairmen, retired judges, and practicing criminal attorneys. Some of them also had the largest prison populations in North Carolina in their districts. Their expertise and passion for these issues were unmatched. The primary sponsors were Representatives David Rogers (R –Rutherford), Jon Hardister (R – Guilford), Joe John (D – Wake), Mark Brody (R – Union) and Senators Danny Britt (R – Robeson), Norman Sanderson (R – Pamlico) and Mike Woodard (D – Durham).
In addition to this impressive list of primary sponsors, Ward and Smith also recruited 49 cosponsors on the two bills, bringing the total number of sponsors to 56, making it one of the most widely sponsored bills of the 2019-2020 biennium of the North Carolina General Assembly. These sponsors were almost equally from both sides of the aisle – Republican and Democrat – which was an early sign of the bipartisan spirit that surrounded the bill and carried it through the Legislature. An impressive list of advocacy organizations supported the bill's passage as well, including Conservatives for Criminal Justice Reform, the North Carolina Justice Center, the North Carolina Chamber, and the American Civil Liberties Union.
Although we were encouraged by the early enthusiasm for the bill, the state legislative process can be long and, particularly during this biennium, fraught with challenges. For the first time in modern state history, the General Assembly and Governor could not finalize a budget in 2019, resulting in a multi-month standoff that halted almost all other legislative activity, including House Bill 463. The second half of the biennium featured even bigger surprises as a pandemic crippled our state's economy and challenged the way the Legislative Branch meets to pass legislation.
By late spring, legislators found creative ways to keep priority legislation moving despite social distancing guidelines and we were able to move House Bill 463 through its final votes. Of the thousands of bills filed during the 2019-2020 biennium, we are pleased to report that House Bill 463 was one of only 342 bills to become enacted. Governor Cooper signed the bill into law on June 30th and it became effective that day, see here for media coverage of the bill's enactment.
In addition to the language that would allow Associate's Degrees, the bill also originally featured language to expand access to state scholarship and grant programming for incarcerated people and to incentivize wider community college participation in jail education programs. The language to increase community college activity in jails was so well received that the North Carolina Community College System successfully added it to their 2019 budget request, where it was ultimately enacted before House Bill 463 was passed. We are pleased to have supported the Community College System's budget request.
Ward and Smith was honored to work with the talented team at the Vera Institute of Justice and the wonderful group of North Carolina legislators who sponsored this legislation. The Vera Institute of Justice pioneers research and advocacy campaigns across the country related to equal justice for all and transforming families and communities. All North Carolinians should be thankful that they prioritized our state for these reforms and that the dedicated sponsors of House Bill 463 took up the charge to bring the bill to fruition. Because of their leadership, North Carolina joins the rest of the nation in making Associate's Degrees a reality in its prisons, which we are confident will change lives, improve communities, enhance our state's workforce and save significant taxpayer dollars. In a time of so much uncertainty and darkness, House Bill 463 represents bipartisan, measurable progress that we can all celebrate.
--
© 2023 Ward and Smith, P.A. For further information regarding the issues described above, please contact Whitney Campbell Christensen.
This article is not intended to give, and should not be relied upon for, legal advice in any particular circumstance or fact situation. No action should be taken in reliance upon the information contained in this article without obtaining the advice of an attorney.
We are your established legal network with offices in Asheville, Greenville, New Bern, Raleigh, and Wilmington, NC.