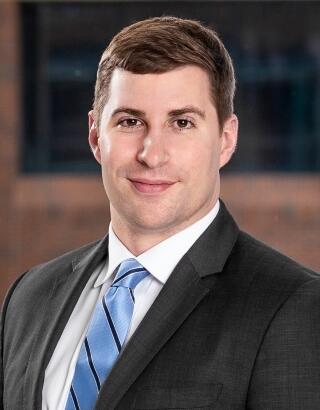 Daniel A. Brader
Creditors' Rights and Bankruptcy Attorney
Danny is ready and willing to help creditors, banks, and financial institutions navigate the legal complexities of the bankruptcy process. In his practice, he represents clients in Chapter 7, 11, and 13 bankruptcy matters involving relief from the automatic stay, objections to proposed bankruptcy plans, and challenges to the valuation of collateral. He defends banks and lenders in debt collection, foreclosure proceedings, and claim and delivery actions. He additionally defends lenders against claims made under the Equal Credit Opportunity Act (ECOA) and Fair Debt Collection Practices Act (FDCPA).
Additionally, Danny is well-equipped to advise on a wide variety of financial contracts in bankruptcy proceedings, such as promissory notes, deeds of trust, lien modifications, as well as, security, lease, reaffirmation, and settlement agreements. He has experience filing and pursuing claims against debtors seeking case resolution through dispositive motions or negotiation of forbearance or settlement agreements.
Education
J.D., University of North Carolina School of Law, 2015
B.S., magna cum laude North Carolina State University, 2012
Honors and Distinctions*
Ones to Watch, Best Lawyers, 2021
Professional and Community Affiliations
American Bar Association
North Carolina Bar Association – Division: Young Lawyers
North Carolina Bar Association – Division: Bankruptcy
North Carolina Creditors Bar Association – Head of Membership Committee
Wake County Bar Association
Admitted to Practice
North Carolina State Bar, 2015
All state courts in North Carolina
United States District Court for the Eastern, Middle, and Western Districts of North Carolina
* Please see the following websites for an explanation of the membership standards for the following recognitions: www.bestlawyers.com; businessnc.com/special-sections/legal-elite/; and www.superlawyers.com/north-carolina.