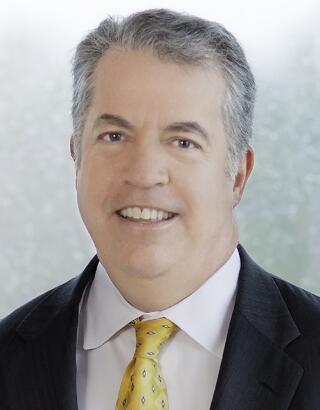 H. L. Stephenson, III
Business Development Attorney
Steve is laser focused on the firm's client relationships, and helping our clients find solutions to their issues, whether legal or otherwise. Most of Steve's legal practice was devoted to counseling business owners and managers, and other professionals, on a diverse range of legal and business issues. He has lectured extensively on business law, tax, and estate planning matters, and has authored articles on those subjects. He now focuses exclusively on client relationship management.
Steve presently is engaged in building and maintaining relationships with business managers and professionals across a broad range of industries. He also has been and remains involved in an array of civic, charitable, economic development, and philanthropic activities.
Education
LL.M., Taxation, College of William & Mary Law School, 1983
J.D., The University of North Carolina School of Law, 1982
A.B., The University of North Carolina at Chapel Hill, 1979
Honors and Distinctions*
Jeremiah Milbank National Gold Medallion, Boys & Girls Clubs of America, 2019
"Super Lawyer,"

North Carolina Super Lawyers

, 2006-2007
Board Member of the Year, North Carolina Area Council, Boys & Girls Clubs of America, 2014
Pitt County Citizen of the Year, Greenville-Pitt County Chamber of Commerce, 2014

Professional and Community Affiliations
Beaufort County Committee of 100
Boys & Girls Clubs of the Coastal Plain, Inc. (board member; Advisory Board member; foundation board member; past president; leader of two capital campaigns; chairman, Resource Development Committee)
East Carolina Estate Planning Council (past president)
East Carolina University Medical and Health Sciences Foundation, Inc. (past board member; past president; emeritus board member)
Greenville-Pitt County Chamber of Commerce (board member, Vice Chair Membership)
Martin County Committee of 100
North Carolina Bar Association—Sections: Business Law; Estate Planning and Fiduciary Law; Tax Law
North Carolina Biotechnology Center Eastern Advisory Committee (committee member; past vice chairman; chairman)
North Carolina Community Foundation (past Pitt County Advisory Board member; past chairman of Pitt County Advisory Board)
North Carolina Economic Developers Association
Pitt County Committee of 100 (past president; past board member; legal counsel)
Pitt County Educational Foundation, Inc. (board member; chairman of the board)
Small Business & Technology Development Center (Advisory Board member; past vice chairman of Advisory Board)
Admitted to Practice
North Carolina, 1982
All state courts in North Carolina
United States Tax Court
About Me
The best thing about Ward and Smith is the culture of teamwork and lack of competition among attorneys. I would not want to work in a law firm where attorneys compete with each other, and do combat in the halls. Many law firms are like that.
I would most like to live in eastern North Carolina. Why? It's very simple: It is the only place I have ever lived, and I love it, with all its warts and challenges. I've lived a blessed life here, and so many people don't have the same blessings I have had. My motivation is to help the people of the region as much as I possibly can as long as I possibly can.
"One thing I know: the only ones of you who will be truly happy are those who have sought and found how to serve." Albert Schweitzer
* Please see the following websites for an explanation of the membership standards for the following recognitions: www.bestlawyers.com; businessnc.com/special-sections/legal-elite/; and www.superlawyers.com/north-carolina.