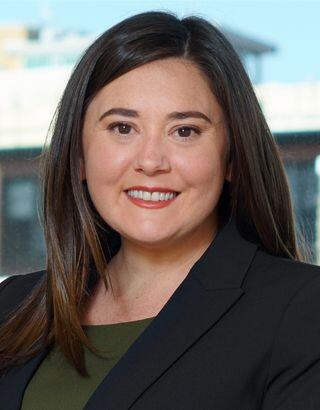 Melody J. King
Litigation Attorney, Family Law
Melody is an experienced litigation attorney well-versed in the intricacies of family law. She offers a tailored approach for each client's unique needs and objectives in sensitive and complex matters such as property division pursuant to North Carolina's equitable distribution statute, spousal support/alimony, child custody and child support, and divorce proceedings.
Melody has received high level training in family law trial advocacy and litigation through the National Institute of Trial Advocacy. This intensive training focuses on complex equitable distribution and support matters, including a focus on evaluation and distribution of businesses and examining expert witnesses for complex equitable distribution and child custody cases.
Beyond litigation services, Melody also counsels clients through premarital and post-marital agreements, as well as separation and property settlement agreements.
Outside of her family law practice, Melody also provides clients with comprehensive litigation services in a variety of commercial, business, and community association disputes.
Melody is licensed to practice law in North Carolina and Florida.
Education
J.D., University of Florida – Fredric G. Levin College of Law, 2017; Florida Law Review, Managing Editor
B.A., University of Florida, 2012
Representative Experience
Successfully arguing for an unequal distribution of assets in favor of her client in an equitable distribution case.
Representing a client in an equitable distribution action dividing student loan debt.
Helping clients negotiate a Premarital Agreement to protect the family business and real property purchased before the marriage.
Representing a client in a UCCJEA jurisdictional dispute relating to child custody for parties living in different states to determine the appropriate state to litigate the underlying custody action.
Representing a client in custody proceeding resulting in change of permanent custody.
Professional and Community Affiliations
Florida Bar Association
Harry C. Martin Inns of Court
North Carolina Association of Women Attorneys, Western North Carolina Chapter President (2020-22)
North Carolina Bar Association: Family Law Section; Litigation Section
Pisgah Legal Services' Mountain Area Volunteer Lawyer Program
United Way of Asheville and Buncombe County, Highlands Circle Member
Admitted to Practice
Florida, 2018
North Carolina, 2017
About Me
I was born and raised in DeLeon Springs, Florida, and relocated to Asheville after college, where I met my fiancé and reside with my two cats, Whiskey and Winnie. I enjoy everything outdoors in Western North Carolina, as well as Asheville's vibrant restaurant and brewery scene. In my spare time, if I am not enjoying everything Asheville has to offer, I am working on my 1909 house project or riding my Peloton. After much practice on my Peloton, I am ready to try mountain biking!