Enroll in a special session of virtual summer school and unlock the secrets of credit resolution and collection–all from the comfort of your own home or office!
Ward and Smith Creditors' Rights attorneys are leading the way with their three-part series for special assets officers, kicking off on Wednesday, June 21, at noon.
Join attorneys Tyler Russell and Thomas Wolff as they take you through a captivating lesson on Special Topics in Judgment Enforcement and Collection. Get your questions ready and cap off the experience with a live Q&A session after class.
This exclusive learning opportunity is tailor-made for lenders and other professionals who work in credit resolution, collections, foreclosure, bankruptcy, and workout. Enter this virtual classroom for free, but registration is required. Seize this chance to upgrade your professional proficiency and gain a deeper insight into this field. Sign-up today!
Details at a Glance: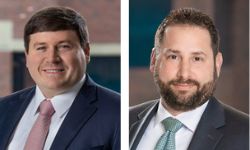 Speakers: Tyler Russell and Thomas Wolff
Date: Wednesday, June 21, 2023
Time: 12:00 p.m. - 1:00 p.m. EST