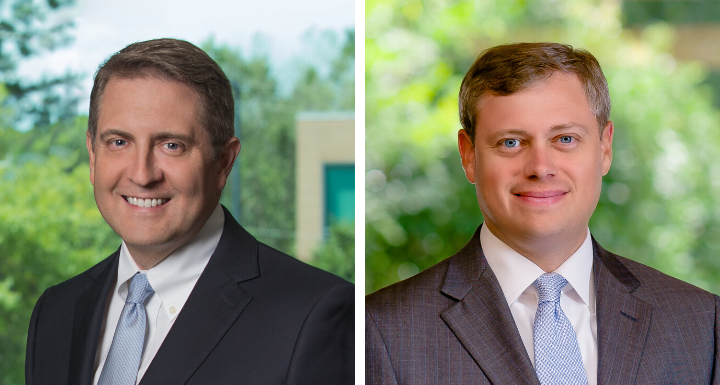 Attorneys Alex Dale and Michael Parrish are speaking at the 2020 Insurance Law Section Annual Meeting on Thursday, January 30.
This seventh annual CLE program features the latest developments in insurance law and related topics. Alex and Michael are partnering for a session on insurance claims related to the National Flood Insurance Program (NFIP). Other topics covered during the one-day program include the law of liability insurance, the top 10 insurance law decisions of 2019, e-discovery, cyber insurance, and much more.
The North Carolina Bar Association's Insurance Law Section planned the CLE. It gets underway just after 8 o'clock a.m. at the North Carolina Bar Center in Cary. For more information, including how to register, click here.
Alex's practice experience encompasses a broad range of business law matters, including experience representing individuals, start-ups, small businesses, and multi-national companies in a variety of fields. His experience includes intellectual property transactional matters, corporate governance, business organization and succession planning, contract negotiation, and complex business litigation. He leads the firm's Appellate Practice and Business Litigation Practice.
Michael is a civil litigator with a diverse practice before various federal and state courts, including bankruptcy courts and the North Carolina Business Court. He has significant experience at all stages of litigation in cases involving a broad range of commercial, organizational and business, contract, landlord-tenant, collections, trusts and estates, tax, and bankruptcy issues.