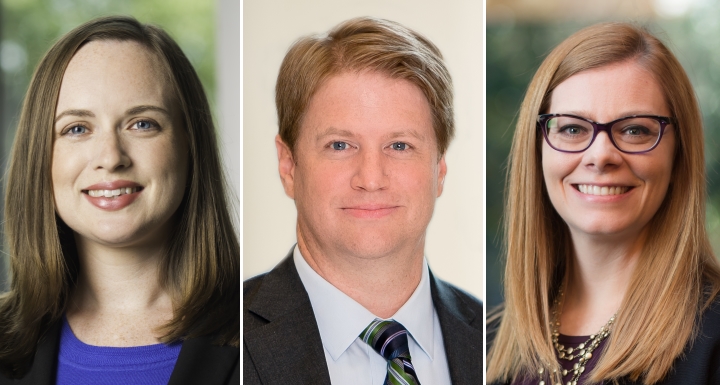 Labor and employment attorneys Emily Massey and Jerry Sayre, along with intellectual property and privacy attorney Angela Doughty with are teaming up for a special CPE Seminar, hosted by Vaco.
The interactive program, split into two parts, is designed to give attendees insights into dealing with workplace harassment and security breaches.
Emily and Jerry's session will focus on prevention, as well as creating policies that address all types of harassment and best practices to implement when a harassment claim is made.
Angela's interactive presentation will cover a real ransom virus security incident, from inception to closure. Participants will learn not only how to identify and resolve a possible breach, but how to mitigate future incidents.
Vaco's CPE Seminar starts at 4 p.m. on March 20 at the Sheraton Imperial Hotel in Durham. The free event is invite-only. However, if you would like to attend, please contact Josh Haymond via email, at josh@vaco.com.
Founded in 2002, Vaco provides expert consulting, permanent placement, executive search and strategic staffing for companies around the world, in the areas of accounting, finance, technology, healthcare, operations, administration and more.