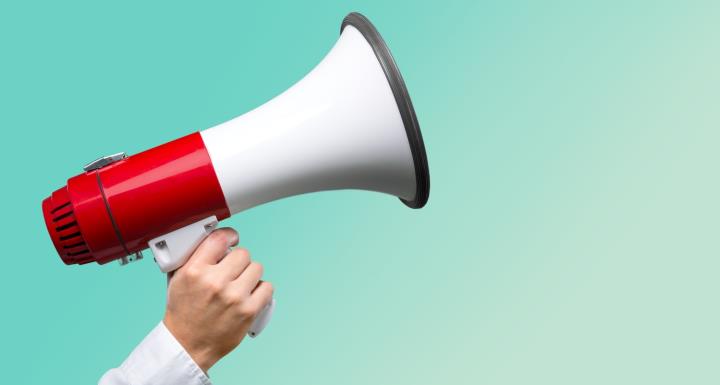 On February 12, some of our state's most inspiring and influential women will gather in Raleigh for a 'one-of-a-kind' networking event. It's called Mentoring Monday. This annual affair, sponsored by the Triangle Business Journal's Bizwomen (TBJ), is designed to bring professional women together by offering attendees a chance to sit down with the mentors of their choice. Ward and Smith business attorney Deana Labriola is one of more than 40 women who will be giving out career advice in one-on-one speed-coaching sessions. The format is similar to speed dating, according to the TBJ.
The mentors come from a variety of industries including law enforcement, education, marketing, sales, and much more. Here's the list:
Patrice Andrews, Chief of Police, Morrisville Police Department
Joni Barnes, Director of Sales & Leasing, Pinpoint Properties
Rachael Boone, Founder & Career Coach, BeEvolvedHR
Anne Bradley, Assoc. & Mgr. of Corporate Interiors, Cline Design Associates
Ann Camden, Principal & Managing Director, G&S Business Communications
Jenna Carpenter, Dean and Professor School of Engineering, Campbell University
Laurie Clowers, VP Communications and Marketing, Wake Tech Community College
Donna Cohen, Attorney and Owner, Donna R. Cohen Attorney at Law PLLC
Sharon Crawford, Studio Director, Gensler
Jane Doggett, SR. Leasing Representative, Highwoods Properties, Inc.
Elizabeth Doran, President and CEO, North Carolina Theatre
Cecily Durrett, Dir. Relocation & Bus. Dev., Berkshire Hathaway HomeServices Carolinas Realty
Sally Edwards, CEO, Marbles Kids Museum
Sheila Forte-Trammell, President/Consultant, Total HR Services, LLC
Jill Heath, President and CEO, CALYX Engineers & Consultants
Alyssa Hellman, Founder/Owner, Compass South Consulting
Becky Jacobs, Chief Engagement Officer, Simple Change
Lori Jones Gibbs, SVP Community Dev., Banking, PNC
Deana Labriola, Attorney, Ward and Smith, P.A.
Hon. Elaine Marshall, NC Secretary of State, NC Department of the Secretary of State
Jennifer Martin, Executive Director, Shop Local Raleigh
Me'chelle McKenney, Owner, Third Degree Solutions
Shelley McPhatter, President, BridgePoint General Contracting
Teressa Merck, Architect/Dir. of Interiors, Boomerang Design
DJ Mitsch, CEO and President, The Pyramid Resource Group, Inc.
Betty Noonan, Chief Marketing Officer, Cree, Inc.
Sheila Ogle, Member/Manager, Ogle Enterprises/Cary Innovation Center
Carrie Peele, President, Mako Medical Documents
Mary Poole, President & CEO, Artspace
Holly Richard, President & CEO, Tammy Lynn Center for Developmental Disabilities
Laura Ridgeway, Director of Community Partnerships, Girl Scouts - NC Coastal Pines
Genevieve Rockett, President, GCR Consulting
Sue Sandberg, Chief Operating Officer, UNC Rex Healthcare
Suzy Beth Sarver, Publisher, 919 Magazine
Kerry Saunders, Executive VP & COO, NAI Carolantic Realty
Gretchen Saussy, Dir. Bus. Dev. and Marketing, Sigmon Construction
Kate Shirah, Program Director, John Rex Endowment
Moni Singh, President and CEO, STEM for Kids
Rhonda Smith Hicks, Senior Event Director, Amazing Grace Event Management
Marlene Spritzer, Corporate Managing Director, Savills Studley, Inc.
Jodi Strenkowski, Owner, The Merrimon-Wynne House
Cindy Waite, President/CEO, Accentuate Staffing
Pamela Williams, President & Founder, PROMOQUEST, Inc.
The Mentoring Monday event in Raleigh is one of more than 40 being held simultaneously across the nation. Tickets are still available. It runs from 8 a.m. to 10:30 a.m. at North Carolina State University's C. Richard Vaughn Towers.