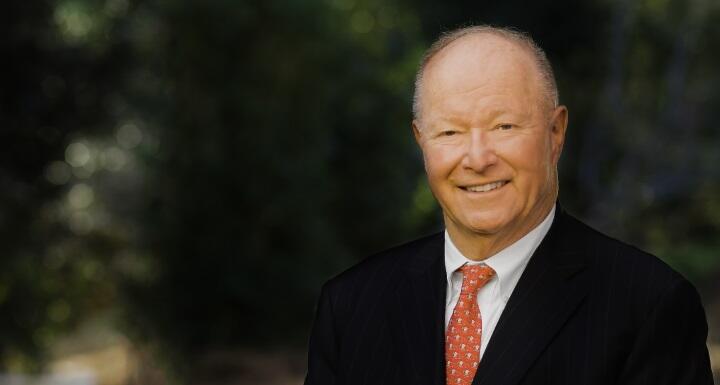 Craven Community College (CCC) is naming a building in honor of David Ward.
On June 10, the CCC Board of Trustees unanimously voted to rename the Student Center the David L. Ward, Jr. Hall in recognition of its longest-serving advisor. David was hired as the school's attorney in April 1968 and held that position for more than 51 years.
In a press release, CCC President Dr. Ray Staats noted David's "faithful service" to the community college, stating, "[David] has generously served as both trusted consultant and advisor to the Board and as a professional mentor to five presidents. We are a profoundly better teaching and learning institution because of his dedication."
The recognition comes as no surprise to us at Ward and Smith. "David has been many things to many people: a colleague, a teacher, a friend, and a leader," remarked Jamie Norment, a Ward and Smith attorney who has spent the last two decades learning from David. "I think the recognition is a fitting tribute to a man whose selfless service and leadership continue to have a lasting impact on our community."
David retired from practicing law in December 2019. Under his leadership, David was a pillar of philanthropy at Ward and Smith and instrumental in defining the firm's culture of giving back to its communities. Ward and Smith has sponsored the CCC Foundation's annual Community Fabric Awards for ten consecutive years, and we're proud to be the presenting sponsor for the last seven.
Ward Hall is located on the New Bern campus and is home to the Academic Support Center, Campus Life, Automotive Technology, Welding, and the Student Lounge. A dedication for the building will take place later this summer.