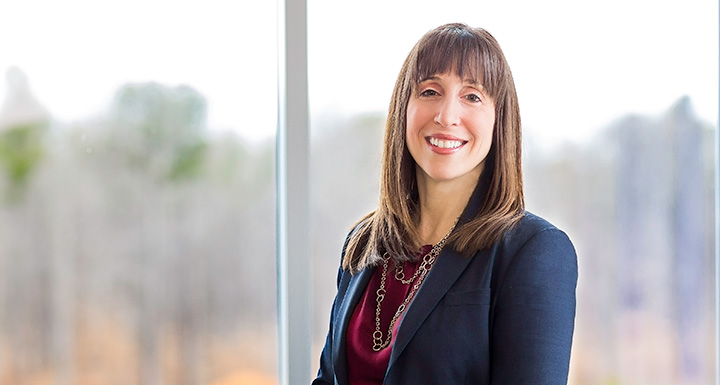 Everyone can use some professional advice in their career.
The Triangle Business Journal will gather more than 45 of the state's most inspiring and influential women to offer guidance for a one-of-a-kind speed coaching event. It's called 2020 Bizwomen Mentoring Monday. This annual networking affair connects women in a casual, fast-paced environment. Mentors met with attendees, one-on-one, to provide career advice, tips, and guidance.
Business attorney Deana Labriola will be a mentor for the event on Monday, February 24, at the Embassy Suites in Cary. Professionals from a wide range of industries, including law enforcement, finance, education, insurance, real estate, engineering, and so much more will join her.
Tickets are $35 per person and are still available.
The 2020 Mentors are:
Patrice Andrews, Police Chief, Morrisville Police Department
Natasha Austin, Chief Administrative Officer, Dogwood State Bank
Ashleigh Bachert, Executive Director, Durham Sports Commission
Amy Baker, Partner, Ernst & Young, LLP
Amy Baldwin, Head of Community Relations & Customer Events, BASF
Rachael Boone, Founder, BeEvolvedHR
Laura Bunn, Triangle Market President, First Horizon Bank
Nimasheena Burns, Director of Communications and Project Management, NC Department of Military and Veteran Affairs
Jenna Carpenter, Founding Dean & Professor, School of Engineering-Campbell University
Laurie Clowers, VP of Communications and Marketing, Wake Technical Community College
Angela Connor, Founder & CEO, Change Agent Communications
Jane Doggett, Senior Leasing Representative, Highwoods Properties
Elizabeth Doran, President & CEO, North Carolina Theatre
Kacie Fore, Senior Transmission Engagement Specialist, Duke Energy
Sheila Forte-Trammell, President/Consultant, Total HR Services, LLC
Robbie Hardy, Founder, xElle Ventures and Empowering Women Together
Patricia Harris, Director of Recruitment, UNC-Chapel Hill, School of Education
Jennifer Hickerson, Market President, Alfred Williams & Company
Rhonda Hicks, Senior Business & Creative Consultant, AGEM and Consulting
Cindy Kelley-Deaton, COO, Girl Scouts - NC Coastal Pines
Deana Labriola, Attorney, Ward and Smith, P.A.
Mondy Lamb, Vice President of Philanthropy, SPCA Wake
Tricia Lucas, Co-Founder, Lucas Select
Hon. Elaine Marshall, Secretary of State, NC Department of Secretary of State
Jennifer Martin, Executive Director, Shop Local Raleigh
Me'chelle McKenney, Owner, 3rd Degree Solutions
Shelley McPhatter, President, BridgePoint General Contracting
Teresa Merck, Managing Director/Architect, Interior Architects
Lynn Minges, President & CEO, NC Restaurant & Lodging Association
Darelyn 'DJ' Mitsch, CEO, Founder & Master Coach, The Pyramid Resource Group Inc.
Christie Moser, VP Member Business Services, Cary Chamber of Commerce
Gretta Nance, Brand Director, Amelia Aesthetics (formerly Davis & Pyle)
Jennifer Noto, Vice President of Marketing, Logically
Kristie Nystedt, President, Raleigh Brewing Company and ABS Commercial
Sheila Ogle, Manager, Ogle Enterprises
Lori O'Keefe, President & CEO, Triangle Community Foundation
Kerry Painter, Director/GM - Raleigh Convention & Performing Arts Complex
Cheryl Parquet, Director, Community and Diversity Engagement, Blue Cross and Blue Shield of North Carolina
Carrie Peele, President, Mako Documents
Blair Reynolds, Director Annual Giving and Stewardship, WakeMed Foundation
Sepi Saidi, President & CEO, SEPI, Inc.
Heather Shanahan, Executive Director, Ronald McDonald House of Chapel Hill
Erin Smith, President, BAERING
Marlene Spritzer, Senior Director, Lee & Associates
Jodi Stamey, VP, Advancement, William Peace University
Leslie Walden, VP Public Affairs, Fidelity Investments
Kimberly Williams, Realtor/Owner, Right Time Realty