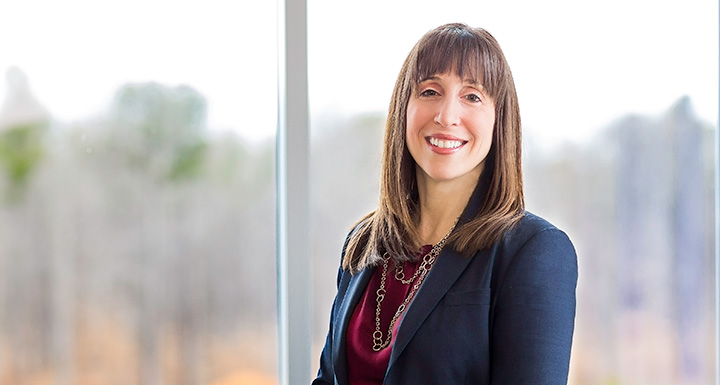 Now in its 17th year, this year's annual program will take a closer look at leadership through the decades and how the past has influenced the future.
A prime example of this will be up for discussion during the women's leadership panel featuring our very own Geographical Team Leader Deana. She will be joined by Jean Davis, MCNC President and CEO, Sepi Saidi, President and CEO of SEPI, and CISCO Senior Vice President of Employee Services Janet Ramey.
Other event topics include how artificial intelligence is changing leadership styles and the business of innovation. You can find the complete agenda here.
The Shelton Leadership Forum is scheduled for Friday, November 9 at the McKimmon Center in Raleigh. Sign-up here.
About Deana Labriola

Deana serves as the Raleigh office's Geographic Team Leader and leads the firm's Technology Practice Group by representing many local technology and biotechnology companies in their corporate needs. She is an experienced corporate transactional attorney and has worked on mergers and acquisitions, and other debt and equity financing from the seller, buyer, investor or borrower side.
Deana's practice encompasses a broad range of business matters, from drafting and negotiating corporate agreements and documents to managing all aspects of mergers, acquisitions, and debt and equity financing transactions for a variety of companies.
About The Shelton Leadership Forum

The annual General H. Hugh Shelton National leadership Forum is held each year in November to engage people from different professional backgrounds in a dialogue centered around values based on leadership development in order to enhance the opportunity for community partnerships and personal growth. The conference's primary focus is on the importance of values-based leadership development for corporations, educational institutions, community agencies, and public officials.