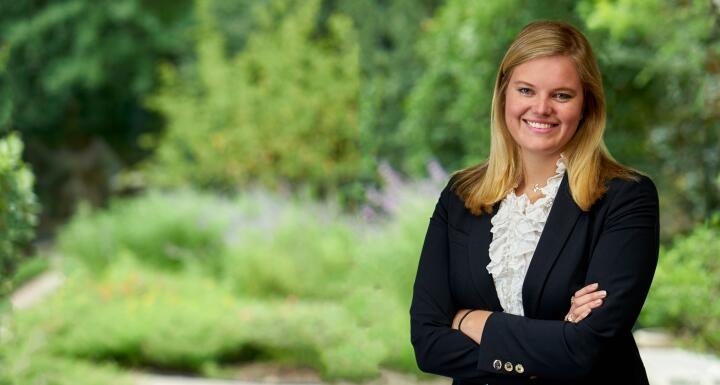 Intellectual property and hemp law attorney Erica Rogers will moderate a hemp panel at the NC State Lawyers Luncheon and CLE on Friday, November 8 in Raleigh.
The panel, "NC Farm Bill and Industry Hemp Regulation," will center on the impact of the current Farm Bill and the ever-changing landscape of the hemp industry as new regulations roll out. Erica will be joined by Dr. Tom Melton, Deputy Director of the NC Cooperative Extension Service and Fen Rascoe, a farmer and consultant.
In addition to the hemp session, the half-day program also includes two additional panels. The second forum of the day will cover the Umstead Act and NC State licensing and trademarking. A panel on artificial intelligence, cybersecurity, and ethics will bookend the event.
The Annual Luncheon is hosted by the NC State Lawyers Alumni Network, an organization that brings together NC State graduates who have gone on to earn a Juris Doctor. The event starts at noon at the Dorothy and Roy Park Alumni Center with lunch, followed by the keynote address delivered by Boo Corrigan, NC State's Director of Athletics. The panel discussions start at 1 o'clock. Click here for more information.