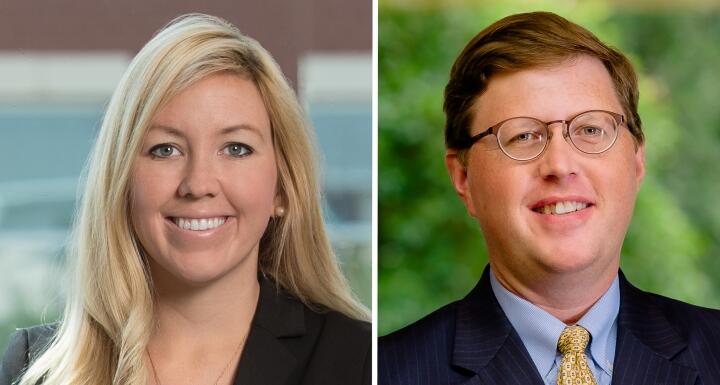 The four-day event kicks off Thursday, April 11 and ends Sunday, April 14 at the Hilton Lexington Downtown.
SLR holds two meetings every year for members and guests. The goal of each event to provide a collaborative learning opportunity for members to share practice experience and get insights into industry trends.
This year's Spring Meeting includes presentations from CFO Services, EQ Health Solutions, The Pew Charitable Trusts, the American Heart Association, and many more.
Whitney leads the firm's state legislative efforts. She has experience advocating on behalf of large technology companies, professional associations, manufacturers, restaurants and lodging properties, environmental mitigation providers, military and education nonprofits, and local governments. Additionally, she has successfully secured state budget provisions and has had legislation introduced and enacted pertaining to business liability, internet privacy, and security laws, state and local pension system reforms, vehicle registration, special elections, alcoholic beverage laws, state procurement of information technology, local government purchasing requirements, and 911 dispatch center redundancy.
Jamie regularly works with individuals, corporations, and governmental entities on a variety of complex legal matters. His experience in substantive areas of the law includes government contracts (with an emphasis on local, state, and federal construction contracts and the procurement of goods and services), government relations and lobbying (including campaign finance and ethics issues), and economic development law (especially public-private partnerships and incentives). He provides legal services to corporations, individuals, cities, counties, public housing authorities, community colleges, and other independent subdivisions of the State.