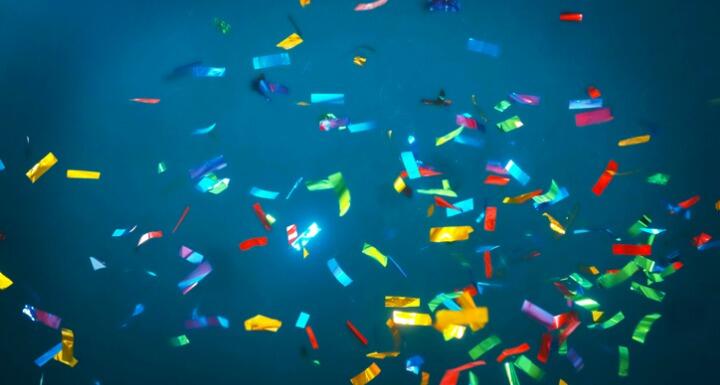 We're celebrating our paralegals!
Today, October 23, is National Paralegal Day. It's a wonderful opportunity to recognize those who wear many hats in the law firm and ultimately assist attorneys in delivering legal services to clients.
Ward and Smith is proud to celebrate today with our more than 40 paralegals across all five offices.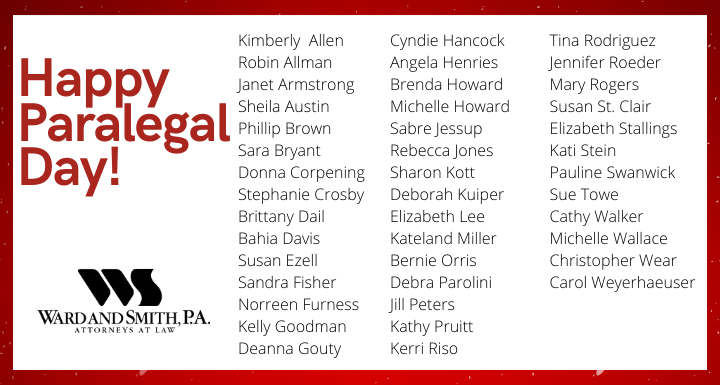 To correspond with National Paralegal Day, Governor Roy Cooper issued a proclamation also declaring today North Carolina Paralegal Day. The state is home to nearly 11,000 paralegals and legal assistants, according to the U.S Department of Labor statistics from 2019.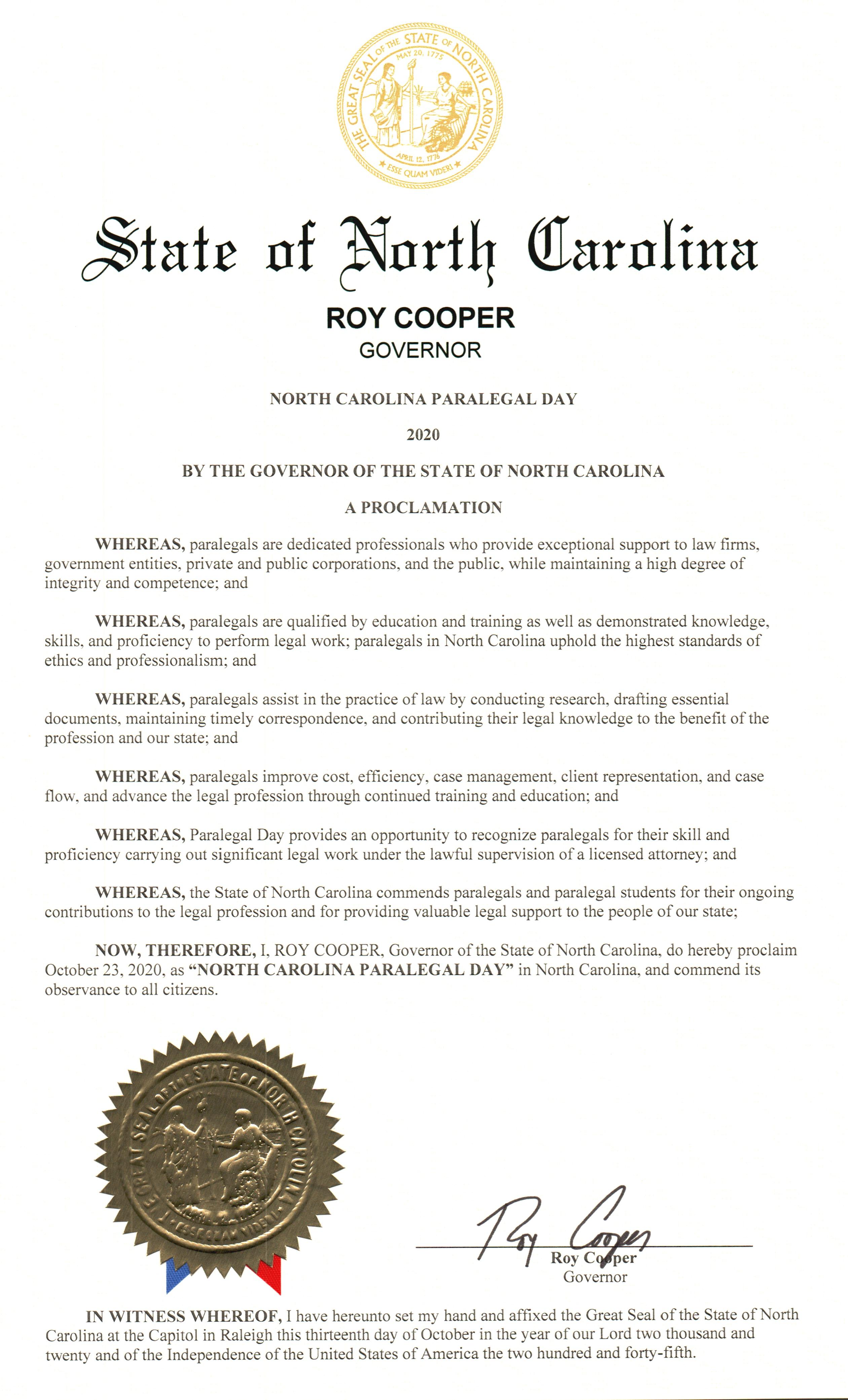 Happy Paralegal Day!