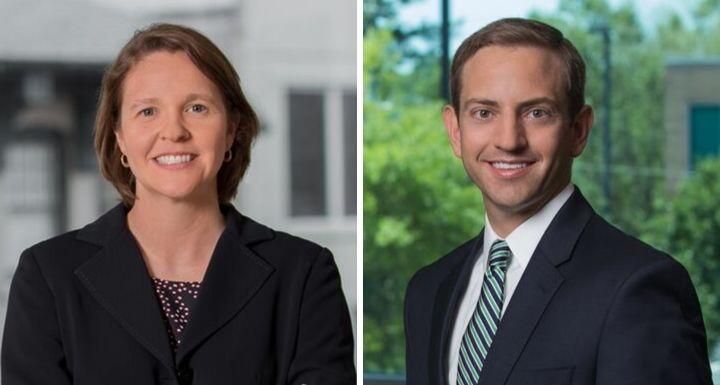 Attorneys Hayley Wells and Jeremy Wilson are teaming up to give a presentation at "An Overview of NC Premises Liability Law" CLE.
As the name implies, the program will provide a more general look at the law and strategies at issue in premises liability cases in our state. The course will also drill down into more specific legal issues, such as slip/trip and falls, dog bites cases, dram shop, landlord/lessee liability, and others.
In a joint presentation, Hayley and Jeremy will cover inadequate security claims and when employers are responsible for intentional conduct. Jeremy is also giving a separate presentation on safety laws and will provide a list of applicable rules in regards to building codes, animals on leashes, stairwell regulations, sidewalks, and more.
The one-day event, hosted by the North Carolina Advocates for Justice, is approved for six continuing legal education credits, including one hour of ethics. The CLE takes place on Friday, October 4 at One Eleven Place in Cary. For more information about the event and to register, click here.