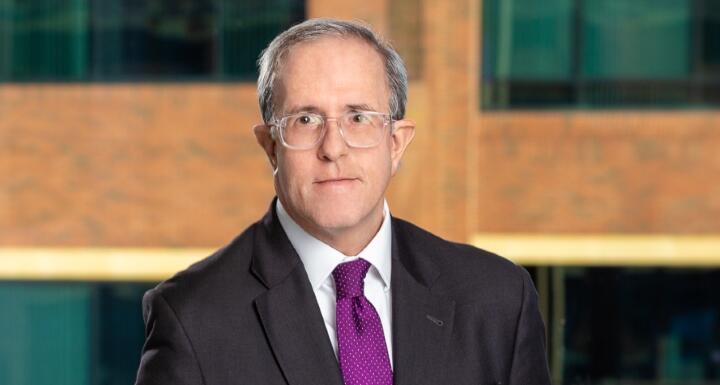 He will serve with litigation attorney Amy Wooten, who has co-chaired the Group since 2020.
Jim has more than 28 years of experience in professional licensing and regulatory law. His practice focuses on representing health care providers and other professionals before state licensing boards and agencies. He assists clients in obtaining licenses, defending licensing board disciplinary investigations and charges, in hospital privilege disputes, HMO and other health insurance credentialing and de-selection, DEA registration and show cause proceedings, Medicare exclusion, NPDB reporting and disputes, and military medical credentialing.
"I'm excited to work with Amy and the rest of the team to continue providing our clients with the best possible representation in professional licensing matters," said Jim.
Amy added, "Jim's wealth of experience is and will be a tremendous asset to the Firm's clients and to the Group. We are thrilled to have him on the team, and I'm especially excited and honored to have him join me as co-chair of the Group."
Ward and Smith's Professional Licensing Practice Group is comprised of attorneys with a broad range of legal skills and specific knowledge of North Carolina's various licensing boards and agencies. Throughout the state, the Group handles occupational license matters such as applications to practice, investigations, disciplinary matters, and reinstatements and defends our clients against allegations of misconduct, ethics violations, and professional incompetence.