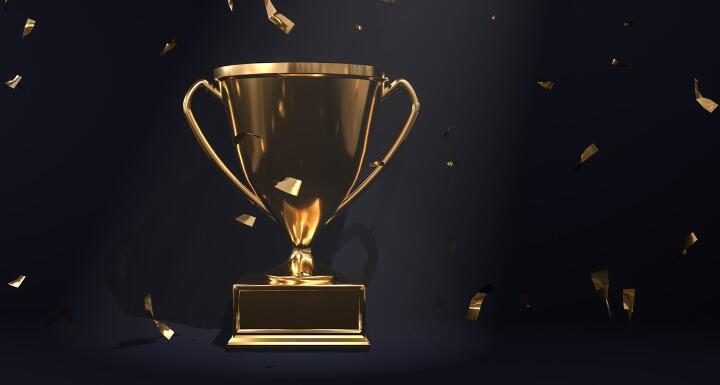 We knew future Ward and Smith attorney and former summer associate Justin Hill was talented, and now he has a trophy to prove it.
Justin, a third-year, was part of a team of Campbell Law School advocates that made history back in November. They beat 10 law schools to win the national title at the Hofstra Medical-Legal Mock Trial Competition, hosted by the Maurice A. Deane School of Law at Hofstra University. This was Campbell's first appearance at that tournament, and the school's Trial Advocacy Program director also noted that it's the first time that law students brought home a national championship in the fall.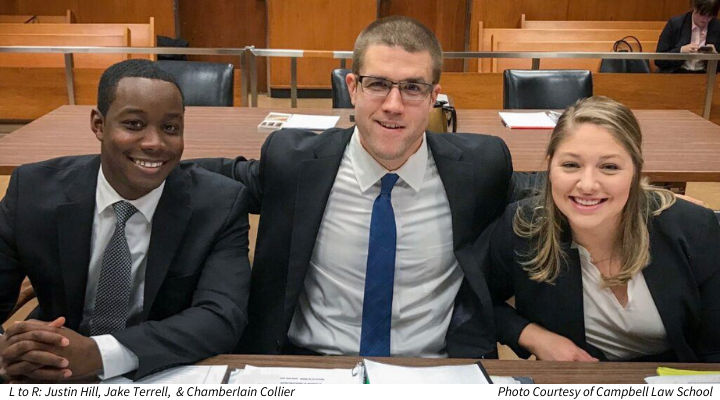 In addition to Justin, the winning team was comprised of third-year students Jake Terrell and Chamberlain Collier, second-year students Kelsey Myers and Joshua Steedly, and their coach Casey Peaden. Justin was also awarded the Outstanding Advocate in a Preliminary Round trophy. You can read more about their victory here.
Justin joined Ward and Smith's summer associate program in 2018 as a first-year law student. It marked a change for the firm's program, which was historically focused on second-year law school students only. He returned to the program as a 2L in early 2019, and he will join Ward and Smith's Raleigh office in September 2020 full-time.