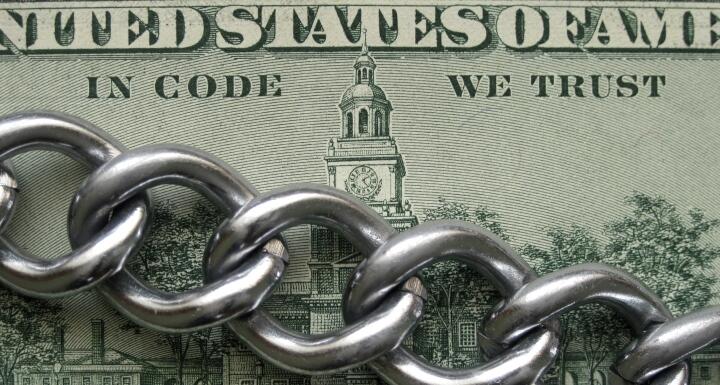 On April 19, 2018, Lance Martin attended the "Synchronize: DLT for Financial Institutions" conference in Manhattan, New York.
DLT (distributed-ledger technology) is more often called "blockchain." The conference brought together financial institutions, big technology companies and start-ups, regulators, policy makers, attorneys, technology experts, and investors to discuss the implementation of blockchain technology in the financial industry. The conference focused on real-world applications and programmed around key themes of adoption, confidentiality, smart contracts, roles and interoperability.
The panels included:
CEOs from various financial institutions discussing their experiences and strategies in selecting a blockchain technology and vendor, navigating proofs of concept, and implementing the technology.
Executives from Google, Digital Asset, and other technology companies analyzing the "power and promise" (and challenges) of smart contracts on the blockchain.
Executives from Credit Suisse, Deutsche Bank, Ripple, Accenture, R3, Santander, IBM, and other companies on applying blockchain technology to specific financial sectors like syndicated loans, payments, and derivatives.
Executives from the Enterprise Ethereum Alliance, Hyperledger Project, JP Morgan, and Microsoft on confidentiality and interoperability of blockchain technology, with a focus on how to maintain confidentiality, the ability of multiple DLT platforms to interact with each other, and the best solutions (among competing technologies) for financial institutions and financial markets.
COOs and CTOs from financial institutions and technology companies on the revenue opportunities and the ability to rapidly create new products and services with blockchain technology.
If you would like to know more about the conference or blockchain technology, please contact Lance Martin or any other member of our Fintech team.