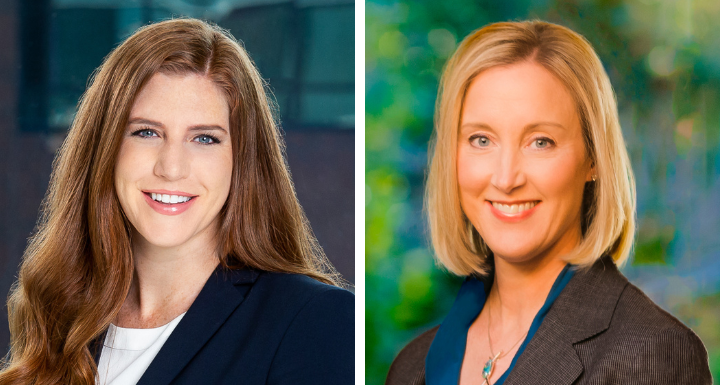 Community association attorney Madeline Lipe and environmental law attorney Amy Wang are teaming up for a presentation for one of the premier gatherings for North Carolina community association managers and leaders, hosted by the Community Associations Institute's North Carolina Chapter (CAI-NC).
Their session, "Rain, Rain, Go Away: Understanding Community Surface Water Rights and Responsibilities," was one of 12 topics selected for the organization's 2022 Annual Conference and Expo. The presentation will cover several issues Many communities in North Carolina experience issues with drainage, stormwater, and localized nuisance flooding after rain events, including:
drainage vs. stormwater in covenants and permits,
updates on the State's Stormwater Program,
legal doctrines or rules that pertain to surface water drainage and liability, and
common causes of action asserted in lawsuits related to surface water drainage, flooding, and erosion.
Madeline and Amy will discuss the overlap between drainage and stormwater programs in North Carolina, the role of permits, restrictive covenants and stormwater easement agreements, and permit transfers. Audience Takeaways include basic knowledge of drainage and stormwater programs in North Carolina and a landowner's rights and responsibilities regarding surface water runoff, community drainage, and flooding issues starting with the Developer's plans and ending with Association management of and responsibilities for the completed development
The Annual Conference and Expo runs from August 25 - 26 at Wilmington Convention Center in Wilmington, NC.
Online registration is available until August 19. Sign-up today!