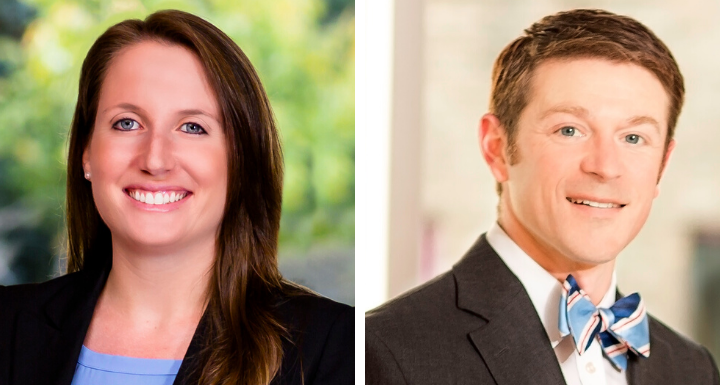 The North Carolina Pro Bono Resource Center (PBRC) selected attorneys Marla Bowman and Lance Martin for inclusion into the 2019 North Carolina Pro Bono Honor Society.
This recognition is reserved for lawyers who provided 50 or more hours of pro bono legal services to those in need last year. PBRC inducted 520 attorneys statewide into the honor society. This group provided nearly 40,000 hours of free or voluntary legal services.
Marla, a litigator in Ward and Smith's Raleigh office, devoted almost 60 hours to pro bono work in 2019, which included representing a disabled woman who had been denied social security benefits, assisting a tenant who had been wrongfully evicted by her landlord, and helping settle a matter involving employment discrimination. Marla is Chair of Ward and Smith's Pro Bono Committee and oversees the firm's Pro Bono Program.
Lance, a creditors' rights attorney in Ward and Smith's Asheville office, has been recognized for his pro bono work with representing low-income tenants in landlord-tenant and consumer cases. Last year, he received the Buncombe County Bar's Pro Bono Award and the North Carolina Bar Association's Bankruptcy Section Pro Bono Award for his outstanding commitment to helping others. Lance serves on Ward and Smith's Pro Bono Committee.
In a press release, PBRC Director Sylvia Novinsky called pro bono lawyers "a crucial resource for those North Carolinians who cannot afford legal services." She continued, "The growing list of attorneys recognized by the North Carolina Pro Bono Honor Society serves as a symbol to other attorneys that finding time to volunteer is doable."