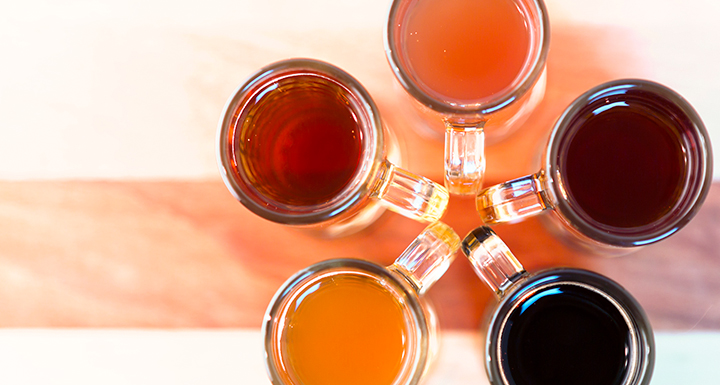 Asheville alcoholic beverage law and real estate attorney Derek Allen was quoted extensively in an article about Asheville's craft beer boom and the impact that has on industries that are intertwined with breweries, such as farming, construction, and production and logistics.  Below is an excerpt from the article that was published by Mountain Xpress on May 24, 2017:
The lawyer
Asheville attorney Derek Allen got pulled into alcoholic beverage law when Oskar Blues Brewery called asking for help with zoning issues while trying to establish its Brevard location.
Allen quickly recognized that his expertise in land-use law was applicable to breweries' permitting process: In both cases, he explains, "You have black-and-white rules and lots of gray areas in between. Being able to be familiar with those on a daily basis just provides the value-add that I think folks are looking for."
The attorney, who's with Ward and Smith in Asheville, went on to work with Sierra Nevada Brewing Co. as well as what he calls the "true homegrown guys" like Hi-Wire Brewing. By early last year, notes Allen, he was gaining another North Carolina brewery client just about every week, and the firm's alcoholic beverage law group has expanded dramatically. About a dozen lawyers spread across the state now represent more than 80 breweries plus distilleries, cideries, wineries, distribution interests and a range of vendors.
Their work involves a lot of trademark and intellectual property law. They also stay busy papering various kinds of deals, helping breweries navigate distribution agreements, move into a new state or territory, find new land, close on a loan, get a new location permitted and attract investors. But as the firm's client list has grown, Allen says he's tried to focus on maintaining real relationships with each one, an approach he sees as part of a larger, more intentional lifestyle that continues to gain local traction.
"I talk a lot about a craft lifestyle and craft culture, and beer just happens to be part of it," he says. "Asheville's popularity has been driven, in part, by the high tide of a new awareness of this craft culture." Many people, he continues, "want quality, authentic aspects in their life: from the goods they buy to the food they eat to the drinks they drink to how they live their lives." The shift also involves "being more conscious of our world — more walkability, more eco-friendly, leaving shallower footprints on the planet. The craft beer space is just part of that bigger piece." So for Allen, his "continued work in that space has just been an extension of the things that were already important to me."