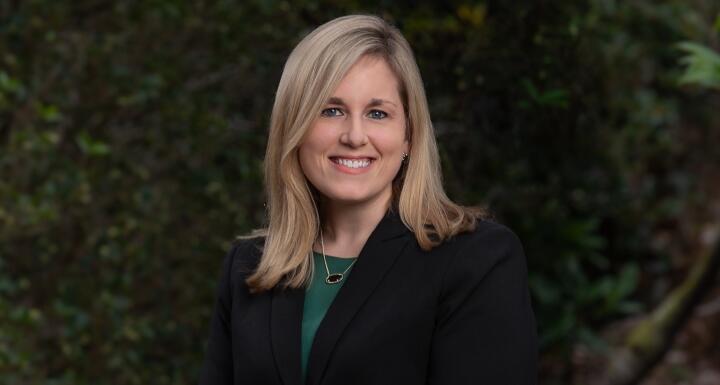 Melissa Forshey Schwind has joined the firm as the new Director of Attorney Recruiting, Diversity and Inclusion. In this role, Melissa is responsible for our new and lateral attorney recruitment efforts with an emphasis on the successful transition of clients, referral relationships, and practice experience from one generation to the next. Additionally, Melissa is responsible for expanding the firm's professional development learning programs and diversity and inclusion efforts.
"Melissa's experience in lateral recruiting, retention, and diversity complement our firm culture so well," remarked Ken Wooten, the firm's Co-Managing Director. "Her addition ensures that we will continue our efforts to recruit the very best attorneys to meet our clients' needs while maintaining our recent strides in diversity and inclusion."
Prior to relocating to Raleigh in 2019, Melissa provided recruiting and development support to large law firms in Washington, D.C. Her experience includes managing lateral partner onboarding, conducting screening interviews, implementing training programs, and executing on-campus recruitment programs at more than 20 law schools. Melissa was active in the Washington Area Legal Recruitment Administrators Association, having served on that board of directors for two years, and recently presented at the National Association for Law Placement's Annual Conference.
Melissa earned her J.D. from Michigan State University College of Law and completed her undergraduate degrees in criminal justice, political science, and psychology at Michigan State University.