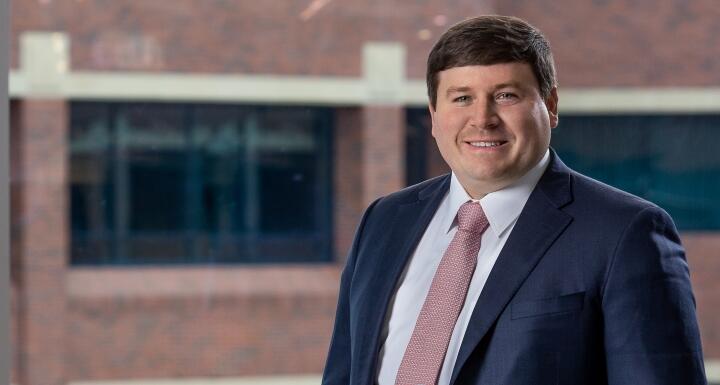 Ward and Smith is pleased to announce Tyler Russell as the new co-chair of the Raleigh Geographic Team.
He will serve with government relations attorney Whitney Campbell Christensen, who has led the team since 2019.
"The Raleigh office will benefit tremendously from Tyler's leadership," stated Whitney Campbell Christensen. "He's a talented attorney who brings his extraordinary dedication and enthusiasm to his clients and the firm. I look forward to working with Tyler as we continue Ward and Smith's long-standing record of delivering excellent client services while expanding our commitment to growth and development in our market."
Tyler has held several leadership positions within the firm, including leading the Financial Institutions Group and co-chairing the Hemp Law Practice. But, he assumes his new role during an unprecedented time caused by the COVID-19 pandemic. Firm-wide, attorneys and staff have been working remotely to stop the spread of the coronavirus.
"We've certainly had to adapt, but having a collaborative, team-driven environment has always been a Ward and Smith value. We have made good use of the firm's flexible workplace policy, and our 'laptops for everyone' model works beautifully," remarked Tyler. "Whitney has done a fantastic job of utilizing both to be a positive, connective force during this uncertain time. That's true leadership that I'm excited to work with, and I'm proud to take on this new role."
In his new position, Tyler will assist in the office's business development initiatives, and civic and community involvement efforts. He will also play an active role in recruiting and retention of employees while also maintaining his full-time law practice.