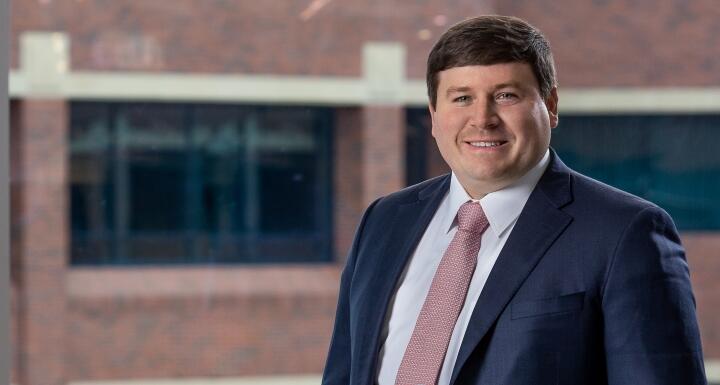 He is one of 17 attorneys from around the state selected to participate in the 10th installment of the training program. The mission of the Academy is to help young lawyers become effective leaders in their communities, profession, law firms, and other organizations by assisting in the development of leadership skills through training sessions over four months.
Since 2011, the Leadership Academy has trained a small group of attorneys annually, thus making admission competitive. The 17-lawyer class size is designed to facilitate interaction and an intimate learning environment. Click here to view the class of 2020.
Tyler joins previous Leadership Academy graduates Lauren Quinn, Sam Franck, Will Oden, Michael Parrish, Allen Trask, Hayley Wells, and Jeremy Wilson as Ward and Smith representatives in this prestigious program.
Tyler co-chairs the firm's Hemp Law practice group, and he represents clients in all aspects of the hemp and CBD industries – both in North Carolina and beyond. His clients include farmers and growers, processors, extractors, product manufacturers, wholesalers, distributors, and retailers, as well as brokers, consultants, marketing agencies, lenders and financial institutions, and other suppliers and vendors.
Additionally, Tyler works with other regulated industries – including breweries, distilleries, and wineries – to address permitting needs, compliance issues, distribution and supply chain matters, and negotiations and interactions with local, state, and federal governmental and regulatory agencies. He has also represented financial institutions and other creditors in bankruptcy cases and litigation in state and federal court, including workouts, reorganizations, collection cases, and other contested matters.