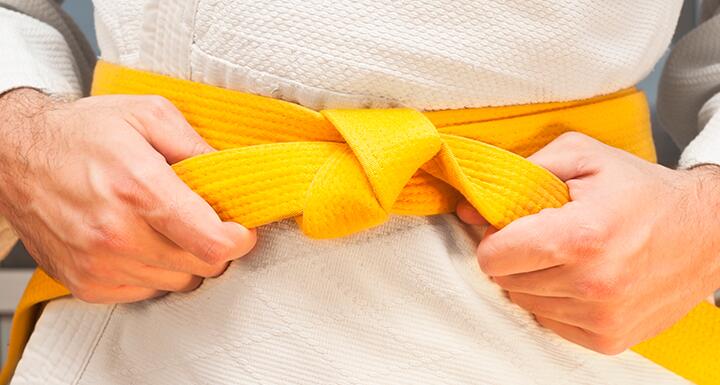 A cross-functional team of Ward and Smith attorneys and staff earned their Yellow Belt certifications in Legal Lean Sigma® and Project Management from the Legal Lean Sigma Institute. Charles Collins, Angela Doughty, Laura Hudson, Sara Jones, and Jennifer Sutton recently completed the two-day, hands-on training in Washington, D.C. as part of the on-going Ward and Smith 2017 Legal Lean Initiative to improve efficiency, provide cost predictability, and streamline processes to enhance client service.
As reported last year, Doughty earned her White Belt certifications through the Institute. This second, more rigorous, Yellow Belt training also included members from the firm's IT, marketing, finance, and operations departments. The team is now tasked with reimagining and refining firm-wide processes to reflect the firm's commitment to high-quality client service delivered efficiently, and with cost-predictability.
Ken Wooten, Ward and Smith's Co-Managing Director, said "We decided to send this cross-functional team to the more robust training so they could bring back tenets of project management and process improvement for both the client-facing and operational sides of our firm. They acquired a new framework to help us root out inefficiency and gain productivity. I'm pleased with what I'm seeing so far, and think we'll be able to pass along real client value through the improvements they suggest and implement."
Team leader Doughty echoed Wooten's sentiment, and quipped, "Our team runs on caffeine and camaraderie, and was nicknamed 'Team Starbucks' during the training. While we appreciate the lighthearted discussion, we are determined to help firm management effect positive change through process improvement."